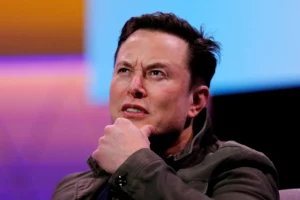 This week billionaire CEO Elon Musk took to Twitter to attack far-left progressives in a tweet on Friday morning. He appeared to again give a taste of his political views on the post as he took over Twitter Inc for $44 billion this month.
In the tweet, he mentioned how the far left 'hates everyone,' including themselves. Subsequently, Musk followed up with another post just 16 minutes after the initial one. He added saying how he is not a 'fan of the far right right,' finally urging everyone to have  'less hate and more.'
But I'm no fan of the far right either.

Let's have less hate and more love.

— Elon Musk (@elonmusk) April 29, 2022
The Tesla CEO expressed a remark on politics at the same time when his takeover deals is visibly sparking active resistance from many. These include employees of the social media company, along with left-leaning pundits- some of which of have decided to leave Twitter at once. They cited fears of the leadership of Tesla CEO will lead to a generation of content on the platform that would be more hateful and abusive in various ways.
Other developments on Twitter:
On the other hand, this tweet from Friday also came just hours post him igniting another issue on the platform. Musk shared the picture of a cartoon that showed the shifting political landscape of the country over the past ten years. The represented cartoon is an illustration done by Colin Wright from the online magazine Quillette. The illustration essentially presents a stick figure standing somewhat left of centre on the political spectrum of what looks like 2008. Visibly, the figure looked like it ended up as a right-leaning conservation in 2021 as a figure captioned 'woke progressive' gradually shifted further left.
Later on, Musk provided further details on his initial post, specifying that he has been a significant supporter of former Democratic President Barrack Obama. Recently, he has been visibly stepping up his criticisms of far left politics. Earlier, in April, he commented on why Netflix lost more than 200,000 subscribers. He pointed out how the loss was due to a 'woke mind virus' which consequently made the platform rather 'unwatchable.'
I strongly supported Obama for President, but today's Democratic Party has been hijacked by extremists

— Elon Musk (@elonmusk) April 29, 2022
Additionally, the Tesla CEO has also often exchanged nudges with Democratic moderates like President Joe Biden. Additionally, he has had exchanges with far-left politicians such as Senators Bernie Sanders (I-VT), along with Elizabeth Warren (D-Mass).
Clearly, Musk stepping in to acquire Twitter was a source of great criticism from progressives such as MSNBC anchor Joy Reid. Reid had suggested that the Tesla CEO went on to buy the social media company as he 'missed' apartheid, owing to his South African background.