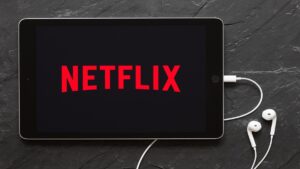 On Wednesday, streaming leader Netflix fell to 26% at the time of premarket trading in New York. Turns out, they had started losing its subscribers for the first time ever in the last ten years. Moreover, if the decline continues, the platform will witness the drop of $40 million in market value overnight.
Many speculate recent announcements made and steps taken by Netflix inspired users to exit the platform. Not long ago, Netflix stated that they would come up with a cheaper, advertising-supported subscription for users in a few years. Moreover, it would initiate the cracking down on users who share their passwords outside their household. Additionally, the platform would cut down its expenditure on content to make up for the loss in customers.
Reed Hasting, Co-founder of Netflix stated he never wanted to offer advertising, and was alright with sharing of passwords. However, owing to the loss of 200,000 in the first quarter, the company is compelled to take a different turn. Moreover, the streaming service predicts the loss of another 2 million customers in the present second quarter. Clearly, this is a massive setback for a service that saw the regular growth of 25 million subscribers every year.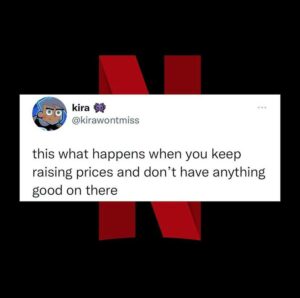 "It's just shocking," said analyst Michael Nathanson of MoffettNathanson LLC. "Everything they've tried to convince me of over the last five years was given up in one quarter. It's such an about face."
Reasons behind the decline:
Management indicated four causes behind the decline of Netflix. One of the most crucial reasons is the existence of password sharing where over 100 million households using Netflix do not actually pay for it. This led to them testing a fee for users using an account from someone's household. Clearly, the problems facing Netflix are a lesson for its rivals. Customers evidently abandoning pay TV, led to US entertainment giants merging to challenge Netflix.
Similarly, many of its competitors faced a similar decline recently, leading them to also opting for ad-supporting services. Recently, Disney Plus decided to roll out a cheaper, advertisement-supported option. Netflix always wanted to maintain the absence of ads on its platform, for that was what made customers abandon cable TV. Moreover, Co-founder Hasting never wanted to compete with platforms like Facebook in selling ads, but now he has visibly entered the race. However, eliminating password sharing could prove to be risky for a service that was built on giving a reason to customer to choose it over cable. Forcing viewers to pay would make them no different from the service they replaced in the first place.
"Allowing consumers who would like to have lower price and are ad tolerant makes a lot of sense," Hastings said Tuesday.