It must be noted that Twitter CEO Elon Musk's personal tweet traffic jumped nearly 740 per cent after he allegedly ordered his engineers to manipulate Twitter's algorithm to enhance the reach of his messages, as per the Twitter data.
When bleary-eyed engineers logged on to their laptops, the nature of the emergency became evident: Elon Musk's tweet about the Super Bowl got less engagement as compared to President Joe Biden's.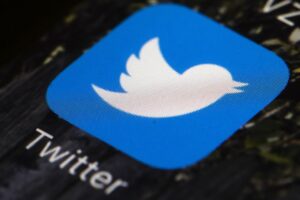 The numbers support media stated that Musk directed the change to give his tweets a higher profile and strong reach after a Super Bowl message by President Joe Biden collected substantially more views than the CEO's tweet for the game.
President Biden's tweet, in which he said he would be supporting his wife by cheering the Philadelphia Eagles, chalked up some 29 million views. Musk's tweet, also about supporting the Eagles, got just 9.1 views before it was deleted by him.
This week, the Platformer newsletter reported that That was when Musk threatened to fire his engineers and commanded them to change the system so that his tweets would be promoted to all Twitter users.
It was then discovered by Twitter users that the Chief Twit's posts were suddenly overpowering their ranked timelines.
A senior lecturer in digital media at the Queensland University of Technology, Timothy Graham, revealed in a statement that the Twitter data he collected showed a massive change in eyeballs on Musk's tweets.
Later Graham tweeted, "Lo and behold, the next morning" after Musk's demand, there was "this massive increase in his impressions — and then that's sustained ever since."
Graphs Graham created show Musk's impressions jumped 737 per cent — and his daily traffic has nearly surged by three times.
Graham also disclosed that his Twitter account was shortly locked and his graphic tweets were deleted shortly after posting them. They were then reinstated. Twitter could not be reached for comment as it no longer has a media or communications department.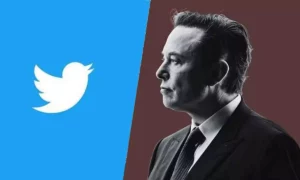 Lately, Musk has been obsessed with the amount of engagement his posts are receiving. Last week, Platformer reported that he laid off one of two remaining principal engineers at the company when the engineer told him that views on his tweets are decreasing in part because interest in Musk has declined in general.
His deputies told the rest of the engineering team this weekend that if the engagement issue wasn't "fixed," they would all be removed from their jobs as well.
On Sunday night, Musk addressed his team in-person. Around 80 people were pulled in to work on the project, which had quickly become the topmost priority at the company. Employees worked through the night probing several hypotheses about why Musk's tweets weren't getting a high reach as many people as he thought they should and testing out possible solutions.