Few people have attracted as much attention and appreciation in the worlds of technology and space exploration as Elon Musk, the visionary billionaire behind firms such as Tesla, SpaceX, and PayPal. Noel Gallagher, the former lead guitarist of Oasis is unexpectedly a fan of Musk's work. Gallagher voiced his admiration for Musk's accomplishments and ambitions in a recent interview on "The Matt Morgan Podcast", notably his efforts to launch rockets and his plans to colonise Mars. This article goes into the firms headed by the billionaire as well as the potential influence of his activities on humanity's future.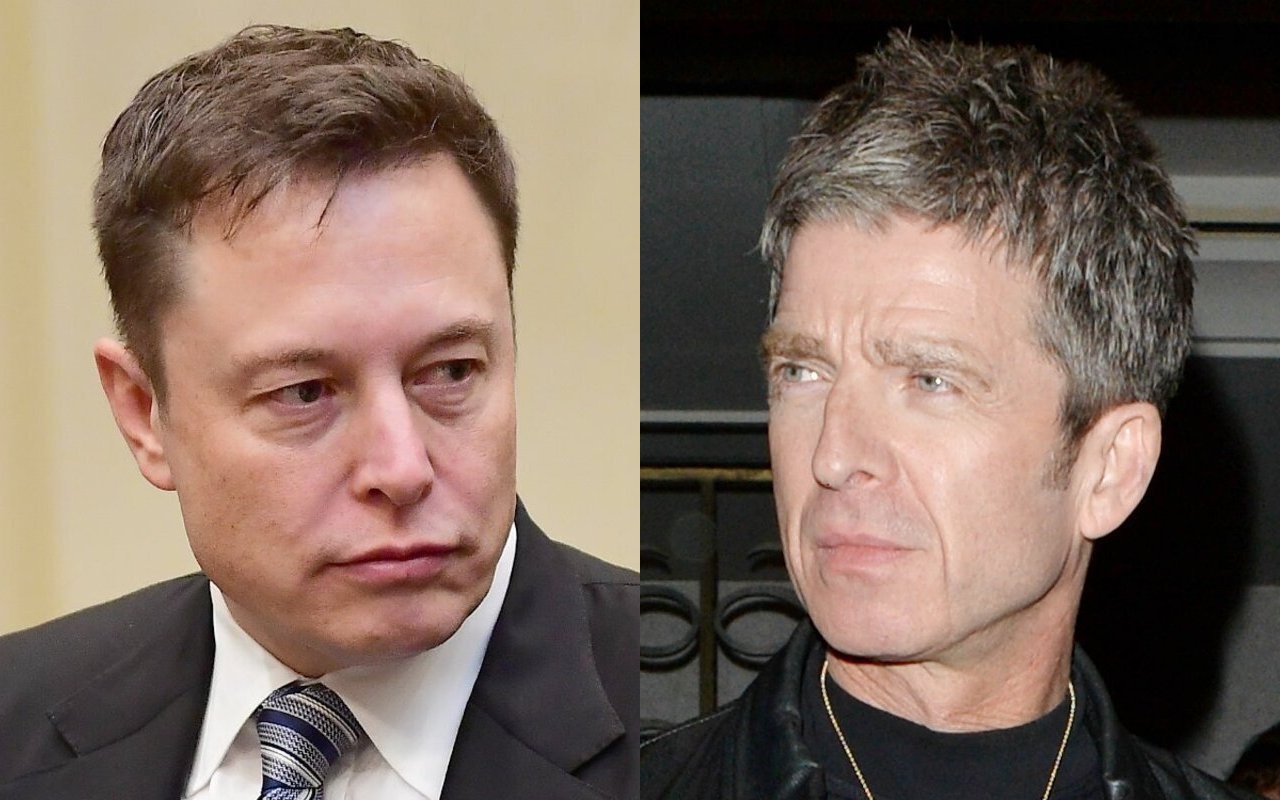 Credits: ACESHOWBIZ
Elon Musk: The Visionary Tech Billionaire
SpaceX: Reusable Rockets and Mars Colonization
Elon Musk started SpaceX in 2002 and thanks to its ground-breaking accomplishments, the space business has undergone a revolution. The creation of reusable rockets is one of the company's most illustrious achievements. Space flight has always required the employment of single-use rockets which is an expensive and resource-intensive process. By developing Falcon rockets that can land on Earth and be reused for later missions, Musk's creativity transformed the game. This innovation has greatly reduced the price of space flight, making it more affordable for both public and commercial organisations.
Noel Gallagher: A Surprising Admirer
Discovering Elon Musk's Genius
Many people, including Noel Gallagher himself, were taken aback by his adoration for Elon Musk. Gallagher acknowledged that, other from his money and eccentricities, he knew little about the tech tycoon before seeing Musk speak. However, a close examination of Musk's projects and goals uncovered a degree of brilliance and ingenuity that astounded Gallagher. Gallagher was fascinated by Musk's capacity to land remote control rockets on an iPad in the middle of the ocean and his willingness to put his own money into risky endeavours, leading him to refer to Musk as a "dude" and express a wish to be friends with him.
The Impact of Musk's Space Ambitions
Transforming Space Exploration
The space exploration landscape has been greatly impacted by Elon Musk's efforts through SpaceX. SpaceX has greatly lowered the cost of going into space by using reusable rockets. Partnerships with NASA and other foreign space organisations have been attracted by this cost-effectiveness, enabling cooperative missions and improvements in scientific research outside of the Earth's atmosphere. With the development of reusable rocket technology, regular people will soon be able to travel to space on a commercial basis.
Space Colonization: The Future of Humanity
Even if Musk's ambitious plan of a colony on Mars is still years or perhaps decades away from realisation, the very notion has stirred arguments and disagreements among scientists, engineers, and space enthusiasts. For humanity's continued existence and growth, the potential to colonise multiple planets holds enormous promise. The hostile Martian climate, life sustainability, and ethical issues all need to be carefully considered, though. Musk's resolve to advance human exploration and settlement is unquestionably motivating.
Other Elon Owned Companies:
Tesla: Revolutionizing Electric Vehicles
Tesla, Elon's well known business which dominates the EV industry has been instrumental in accelerating the use of EVs on a global scale. The status quo in the automotive sector has been put to the test by Musk's pursuit of clean energy and environmentally friendly travel. Along with encouraging other automakers to invest in EV technology, Tesla's success has helped to fight climate change and reduce greenhouse gas emissions.
PayPal: Pioneering Online Payments
Musk co-founded the online payment system PayPal in 1998 before branching out into space and electric vehicles. The introduction of PayPal offered an effective and secure e-commerce platform and revolutionised the method by which transactions were made online. The business's success helped the financial technology (FinTech) sector flourish and opened the way for the broad acceptance of digital payments.
Conclusion
Noel Gallagher's appreciation for Elon Musk's aspirations for space travel draws attention to the larger influence of Musk's ideas and activities on society and popular culture. Musk's businesses have had a lasting impact on the future of humanity, from revolutionising space exploration with reusable rockets and ambitious Mars colonisation plans through SpaceX to reshaping the automotive sector with Tesla's electric vehicles. Although it may seem implausible that a rock musician and a tech billionaire could become friends, this illustrates the broad appeal of Elon Musk's achievements and objectives.