SAN FRANCISCO — About six months after purchasing Twitter for $44 billion, Elon Musk claims to have slept on a couch in the company's seventh-floor library while his dog ran it.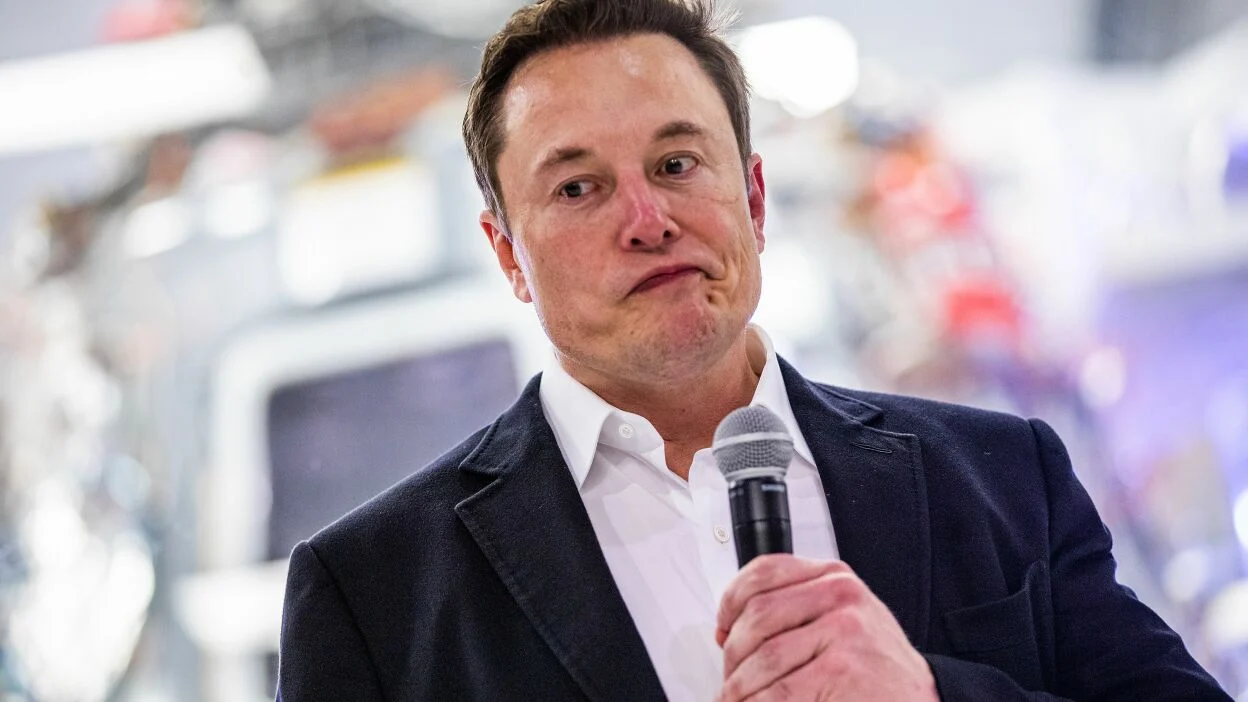 During an interview on Tuesday night, Twitter's leader, Elon Musk (who jokingly claimed that his dog Floki is the current CEO), discussed various topics and became defensive when asked about the purported rise in misinformation on the platform since his takeover. Musk also discussed his past controversies on Twitter. He refuted claims of owning a family-run emerald mine, and reflected on the lessons he learned during his first six months at the helm of the social media site.
Under Musk, who is also the CEO of Tesla, Twitter has undergone a significant transformation as the second-richest person in the world has ushered in policies that maximise his view of "free speech" while also laying off thousands of employees, aggressively cutting costs, and experimenting without much thought to whether his changes might negatively impact the site.
Under Musk, Twitter has shifted towards a subscription business model, offering its recognisable blue "verified" check marks to anybody willing to pay $8, and has done away with many of the content moderation protections intended to combat impersonators and those who spread false information.
Elon Musk, the owner of Twitter, has made several changes to the company since acquiring it in October. Despite laying off more than two-thirds of the staff, Musk acknowledged that the layoffs were "not fun at all… painful." Twitter's workforce has been reduced to about 1,500 staffers from more than 7,000. Musk has also faced challenges, such as shutting down a Twitter data center in December, which led to problems with the company's servers. However, Musk has hailed many of the changes he has made since buying the company, and he is now hiring again. Musk has stated that Twitter is done with layoffs and is ready to move forward.
Elon Musk, Twitter's owner, spoke in an interview with the BBC about the company's recent challenges and successes. Musk acknowledged that Twitter faced a catastrophic event when the site went down, but he praised the company's resilience and its emphasis on video. He also mentioned that Twitter is breaking even financially, advertisers are returning to the site, and Twitter usage and growth are satisfactory. Musk stated that Twitter will not cease functioning, despite predictions. He also discussed Twitter's new label for state-affiliated media accounts, saying that the label would be tweaked to highlight the accounts' reliance on public funding. Musk contested the journalist's claim that misinformation and hate speech were more prevalent on the site.
Tesla CEO and tech billionaire Elon Musk sparked controversy and criticism on Tuesday with a series of tweets about the safety of artificial intelligence (AI) and its potential risks to human civilization. Musk, who has been vocal about his concerns over AI for years, posted several alarming statements on his official Twitter account, including a prediction that "AI will surpass human intelligence by 2030" and a warning that "we need to regulate AI before it's too late."
The tweets, which quickly went viral and generated thousands of responses, were met with a mixture of reactions from experts, advocates, and skeptics of AI. Some praised Musk for raising awareness of a complex and important issue, while others accused him of fear-mongering and exaggerating the capabilities and dangers of AI. Several critics pointed out that Musk has a vested interest in promoting his own AI research company, OpenAI, and that his tweets could be seen as self-promotion or marketing.
Elon Musk, the owner of Twitter, confirmed in an interview with the BBC that Twitter is accumulating powerful computing hardware to pursue generative artificial intelligence, a field that has developed large language models such as ChatGPT. Musk denied using Twitter's platform to make decisions benefiting himself and criticized those who predicted Twitter's demise. He also banned a Twitter account tracking his private jet during a spate of controversies in December. Musk praised Twitter's open-sourcing of its recommendation algorithm, the site's emphasis on video, and its resilience in the face of vast transformation. He stated that Twitter is breaking even from a financial standpoint, advertisers are returning to the site, and Twitter usage and growth are satisfactory.