Elon Musk, the CEO of Twitter Inc., claimed on Wednesday that the social media business is "roughly breaking even," stating that the majority of its advertisers have returned and its extreme cost-cutting initiatives have begun to pay off despite these important layoffs.
In an appearance on the BBC that was live-streamed on Twitter Spaces, Musk claimed that Twitter presently has approximately 1,500 employees, a significant decrease from the "just under 8,000 staff members" it had prior to his purchase of the business in October.
Since Musk bought Twitter for $44 billion, the company has been defined by disorientation and unpredictability because many of the engineers who have been in charge of fixing and preventing service disruptions have been cut off, according to sources who spoke to Reuters.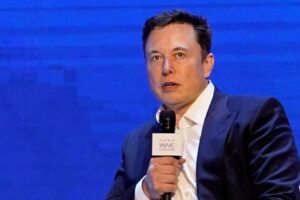 According to online watchdog group NetBlocks, Twitter witnessed its sixth significant downtime since the start of the year this past week when a problem stopped hundreds of thousands of individuals from accessing links.
Musk noted some issues, such as the latest disruptions, but claimed they were short-lived. He claims that Twitter would have to take extraordinary measures due to a $3 billion negative cash flow scenario, which also included massive layoffs.
In the interview, which received more than 3 million listeners, he added, "We could be cash-flow positive this quarter if things go well," stating that the organization is currently experiencing all-time high user counts.
After he acquired the platform, Twitter has utterly faced a sharp fall in advertising. Musk has stated that was because of the repetitive nature of advertising expenditure and some of it being "political." He claimed on Wednesday that the majority of its advertising clients have rejoined.
The billionaire, who also oversees electronic vehicle manufacturer Tesla (TSLA.O) and aerospace company SpaceX, stated that he had no one in sight to follow him as Twitter's chief executive.
Musk has been under heat from Tesla shareholders about the duration that he invests managing the social networking site and has previously stated the end of this year would've been "good timing" to recruit a fresh Twitter CEO.
Earlier this week, former Twitter CEO Parag Agrawal revealed that the US Justice Department and the US Securities and Exchange Commission had previously looked into the microblogging platform as part of his attempt to convince the firm to settle legal expenses involved with litigation and government investigations.
Before Elon Musk, a billionaire, became the new CEO of Twitter last year after the $44 billion transaction, Parag Agrawal served as the company's executive chairman. After purchasing the company, Elon Musk fired Parag as well as other senior executives.
They soon lodged a complaint against Elon about which they paid more than $1 million in legal fees for an inquiry and shareholder lawsuits concerning the company's management. A Chancery Court in Delaware is deciding the case.
Agrawal said in a lawsuit that, in the year 2022, Justice Department authorities had approached his lawyer "regarding certain investigations related to the company." However, he did not continue to elaborate.
The senior Twitter lawyer Christian Dowell, who was actively involved in the FTC negotiations, has reportedly left, based on a few individuals with knowledge of the situation who spoke to The New York Times.
Despite launching a probe against the corporation due to privacy concerns, it doesn't appear that Twitter's negotiations with the FTC were going really well. Elon, the CEO of Twitter, allegedly didn't have a meeting with FTC Chair Lina Khan last year, as reported in a statement this week.
Dowell started working for Twitter in 2020 and quickly climbed the ranks after a handful of Twitter's experienced lawyers departed or were dismissed, according to Bloomberg, when Elon took over the website in the fall of 2022.