After acquiring Twitter last year, Elon Musk has been in debt. Over the months, advertising revenue has also decreased to 50% after his acquisition.
However, few advertisers have stayed loyal to the company. Twitter has specifically thanked big advertisers such as Disney and Apple for being the two biggest marketers on the microblogging site on Tuesday at the 2023 Morgan Stanley Technology, Media and Telecom Conference in San Francisco.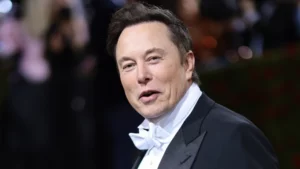 Musk claims that Twitter is increasing its ability to provide relevant and timely advertisements. He claimed to have recently spoken with David Zaslav, CEO of Warner Bros. Discovery, who reportedly questioned Musk about Twitter's refusal to place an advertisement for the HBO smash series "The White Lotus" next to each tweet that mentions the show. Musk replied affirmatively calling Twitter is presently offering simple keyword-based ad buys, "It's just Google AdWords but applied to tweets."
Musk described Twitter's financial position as a grave. According to him, Twitter is on track to file for bankruptcy in 4 months due to the decline in advertising money and the higher loan payments Twitter must make (on the roughly $12.5 billion in debt Musk required to complete the deal). Musk claimed that "immediate and drastic action" was needed.
In addition to cutting Twitter's employment by far more than 70%, from 7,500 to less than 2,000, the firm has condensed into two data centers (down from three) to cut cloud expenses. Altogether, Twitter's annualized burn rate has dropped to around $1.5 billion from $4.5 billion (minus $1.5 billion in debt payments), and the firm has also carried out "the fastest product evolution in Twitter's history," as per Musk.
"There have been a few bumps in the road, but this is to be expected," Musk said. "Now we have the opportunity to grow [Twitter] into something spectacular." He added, "I don't want to jinx it or anything, but I think we have a shot at being cash flow positive in the second quarter."
The way Twitter generates revenue – time spent on the site, according to Elon, has a great deal of potential for development. He stated that Twitter gets 130 million hours of engagement every day from "the smartest people on Earth," but that it only produces 5-6 cents of ad income for each hour of that time.
Musk further stated that his goal for the microblogging site is to create it as the most factual source of truth available "however unpleasant it might be." Musk believes that Twitter is an important platform to provide free speech and for that he even unblocked many accounts which were previously banned for violating some policies of Twitter. "If we don't have a strong foundation for free speech, I fear for the future of our civilization," he said.
Today, "the media controls the narrative," he said, while on Twitter "the public can control the narrative. And that's a really big deal," describing the social network as being a "forum for citizen journalism."
Musk also joked about Twitter's lack of a PR department. "The right thing for PR departments is propaganda," he said, musing, "I think maybe we need a VP of propaganda, it would be more honest. Also a VP of witchcraft."
On Monday, Twitter encountered a technical issue that produced an error if users attempted to click on links to third-party websites. Musk addressed the glitch briefly: "What was supposed to be a small change to 1% of the Twitter user base ended up being a catastrophic change to 100% of the Twitter user base."
During the conference, Elon also expressed the different developments of Tesla and SpaceX, the CEO of both companies, and also expressed his belief that one day humans will be able to colonize Mars as well. "We don't want to be one of those lame, one-planet civilizations," he said.