Elon Musk requested that a U.S. court threw a case, alleging that his delayed declaration of a major stake in Twitter Inc. deceived stakeholders who, as a consequence of being remained in the dark, sold Twitter shares at artificially low costs.
Shareholders charged Elon of postponing reporting his acquisition of 5 percent of Twitter's shares by 11 days past a March timeframe in the federal lawsuit in Manhattan. Elon purchased Twitter for $44 billion in October.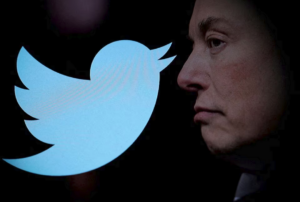 The stockholders claimed Musk secured more than $200 million by increasing his shareholding before finally disclosing a 9.2 percent shareholding, committing fraud to equity sellers and options traders of the "true value" of their securities.
This was accomplished while secretively meeting with Twitter executives regarding his strategies for the social media company.
Musk, however, claimed in a Monday night statement that members of the class could not prove that all of them depended on his silence before trading and that shareholders in the planned class action seemed to have no separate right to recover harm under the SEC disclosure regulation.
The second-richest individual in the world stated that even though a "laundry list" of allegations implied a fraudulent motive, "the most compelling inference is that any failure to disclose was inadvertent."
The Oklahoma Firefighters Pension and Retirement System are in charge of the stockholders. One of their attorneys, Katie Sinderson, refused to respond on Tuesday.
As per the SEC regulations, shareholders must inform the public within 10 days of acquiring 5 percent of a firm. For Musk's stake in Twitter, this would have taken place on March 24 of last year.
After Elon revealed his 9.2 percent holding, which investors saw as his vote of trust in San Francisco-based Twitter, Twitter shares increased by 27 percent on April 4 to $49.97 from $39.31.
Elon et al. v. Oklahoma Firefighters Pension and Retirement System, U.S. District Court, Southern District of New York, No. 22-03026, is the issue at hand.