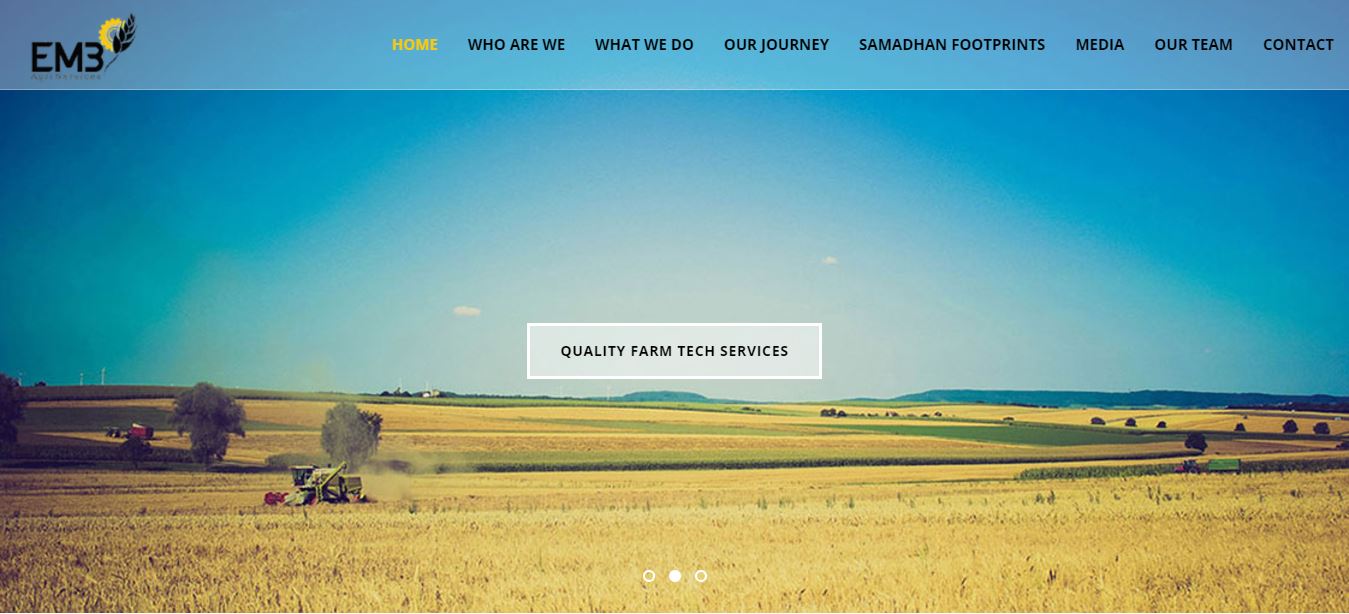 EM3 Agri Services, the Noida based startup has raised $10 million in a series-B round led by Global Innovation Fund (GIF). EM3 Agri has raised $13.3 million so far and saw participation from Aspada (Series A lead) and Soros Economic Development Fund in the latest round.
The company founded in 2013 by father-son duo Rohtash Mal and Adwitiya Mal is aimed at breaking traditional stereotypes for increasing agricultural productivity by bringing tech and mechanization for the farming community on a Pay-for-Use basis.
Rohtash Mal was previously the Chief Executive of established organizations like Bharti Airtel, Escorts Ltd and Bharti Field Fresh. Adwitiya started his career with ICICI, moved to Hong Kong to work at AXA Insurance and finally decided to start working on EM3 Agri Services.
EM3 Agri operating under the brand name Samadhan – FaaS (Farming as a Service) in Gujarat and Madhya Pradesh, provides a platform that enables technology to reach the farmer and the farm in an efficient and affordable manner through a network of farm centers (Samadhan Kendras).
"Whatever operations the farmer needs to carry out, we do it with machines that are owned by us, and operators that are on our payroll. Services go all the way from soil preparation, seeding, planting, crop protection to harvesting. Whatever the farmer needs across the crop cycle, we provide" as per Rohtash's statement to Livemint.
Related Read: Agritech India: Towards Doubling the Farmers Income
The company has around 160 people in its rolls has regional offices in Indore and Jaipur for now. The latest round of investments will be deployed in enhancing its technological capabilities and also for expansion into other regions beginning with Rajasthan in phases.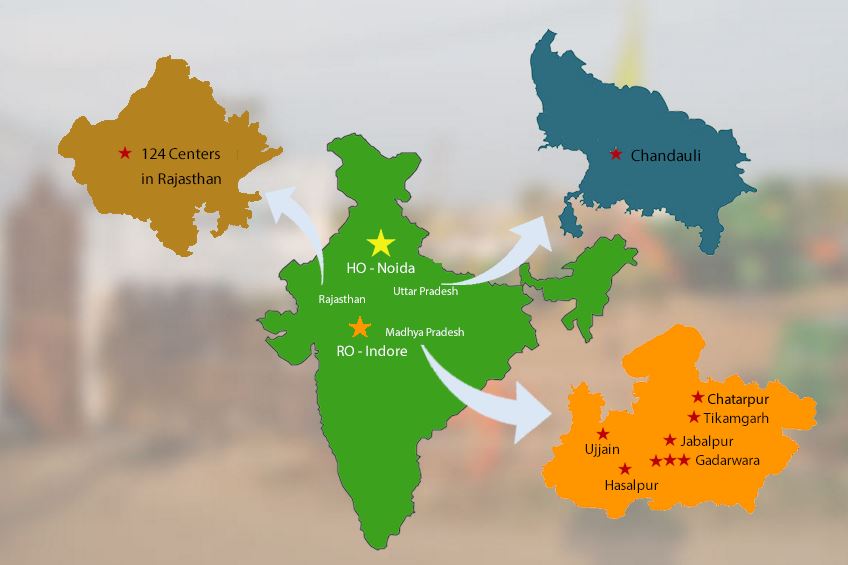 "We make use of modern technology such as geo-positioning and Big Data. All our agricultural machines are fitted with advanced sensors that allow us to monitor, measure and optimise the performance of the machines as per the need of the farmers," said Rohtash in a statement to IE.
Agriculture sector has been a lucrative field for investors and budding entrepreneurs in India. There are a variety of technologies that can be deployed into the field to improve the process that was once found to be very traditional. Apart from the existing ecommerce models, startups have come up providing innovative and sustainable solutions for farmer's problems.
Also Read: Startup Ideas In Agritech Space – What We Can Learn From Israel And USA
Comments
comments