As many tech giant companies continue to lay off workers because of an economic recession that's hitting the world, Google layoffs employees become a talk in silicon valley.
One Friday morning, many Google employees complained about their problem with logging into their accounts. Later, the company via mail informed the workers about the reduction.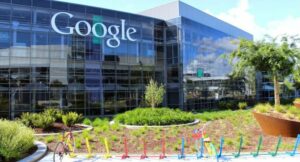 A total of 12000 employees were reduced, which accounts for 6% of the total workforce. After being unable to join, the laid-down employees were made to sit in a meeting while a writing from the Human Resources team was read aloud with no proper answer for their exclusion.
With this uninformed, many workers have been affected mentally and physically. Google offices have witnessed crippling anxiety and stress among employees as the layoff was made on a structural basis instead of a performance basis.
As Google is yet to finalize further layoffs based on performance, many employees and their roles are still at risk. Discussions among the workers have increased in various chatting platforms such as Discord and Slack to talk about their grievances.
"It's hard for me to believe that after 20 years at #Google I unexpectedly find out about my last day via an email," one software engineer, Jeremy Joslin, wrote on Twitter. "What a slap in the face. I wish I could have said goodbye to everyone face to face."
The artificial intelligence team was however saved from the layoff that happened around the company. The main reason behind this is that the company is focusing mainly on the artificial department.
Area 120 which is a department for discussing new ideas was slashed. Google employee Dallas Barnes, a visual designer, put down on Twitter that he was the only member of his squad who had made it through the cuts.
"The amount of sadness, frustration, and confusion I'm feeling right now is hard to put into words," he wrote.
A minority union called the Alphabet Workers Union informed that the layoffs underestimated the importance and value of workers.
"This is egregious and unacceptable behavior by a company that made $17 billion dollars in profit last quarter alone," Parul Koul, executive chair of Alphabet Workers Union, said in a statement. "With billions in profits and executive compensation untouched, our jobs should not be on the chopping block."
Keith Chaney, who had been working on Google's partnerships strategy team, lost his job on Friday. He expressed that he wasn't surprised by this layoff after witnessing the environment around the globe.
"I wasn't super shocked," he said. "There was a looming thought that it could happen. I just didn't know to what extent and when."