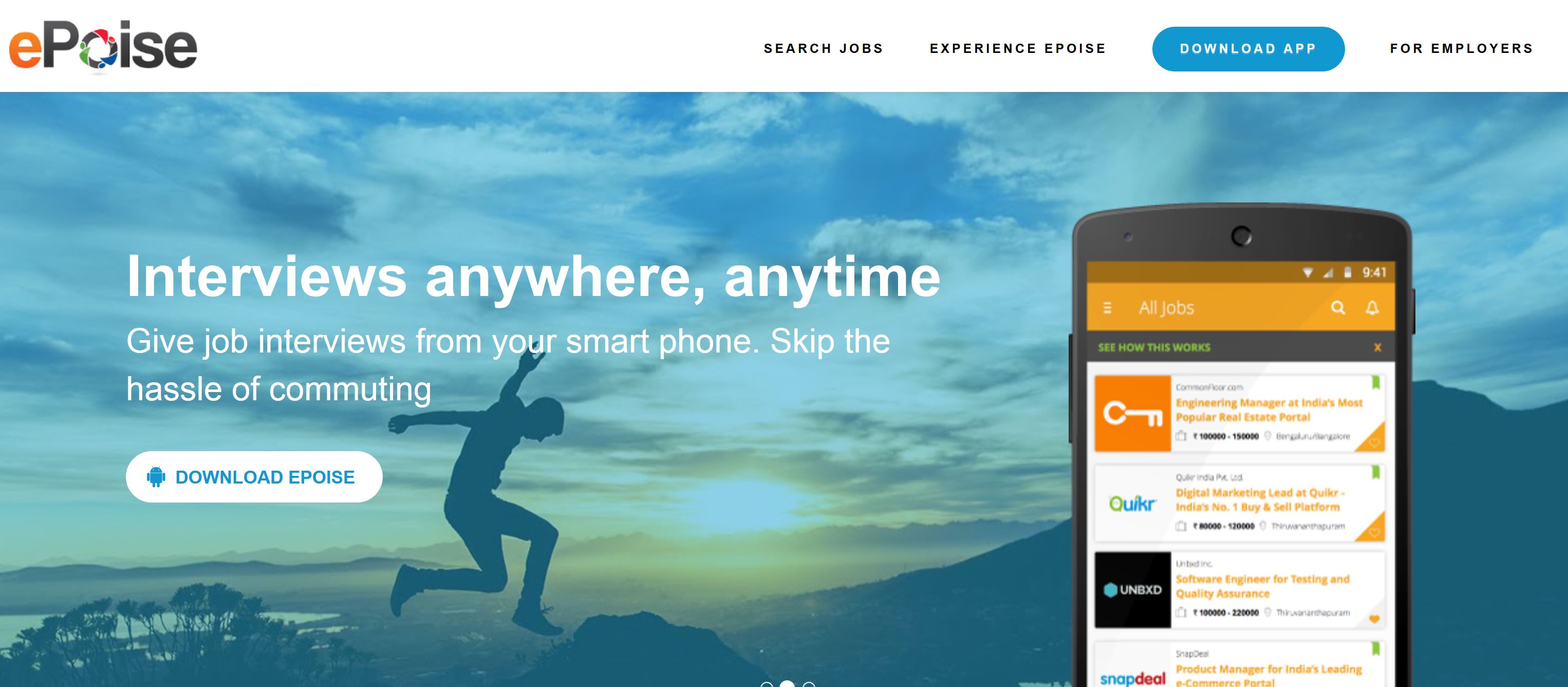 New Delhi, Aug 19 (PTI) : Bengaluru-based startup in HR space, ePoise, has raised over half a million dollars in first round of funding from Orios Venture Partners and other angel investors.
The company has also launched its Job Interviews app that lets people find jobs, select and directly take interviews from their smartphones, at any time, from anywhere.
ePoise has raised over half a million dollars investment led by Orios Venture Partners and few angel investors, the company said in a statement.
Orios Venture Partners had previously led over 17 startup investments in India including Ola, ZO Rooms, Pretty Secrets and Pickingo, among others.
ePoise Co-Founder & Chief Executive Officer Sachin Agarwal said the company's app addresses various issues related to recruitments, such as shortlisting right candidate for interviews and scheduling while avoiding wastage of time, effort and money.
In addition, it helps companies find and engage with the right talent, he added.
Founded in 2014, ePoise initially offered enterprise video interview solutions. The company claimed that in one year, it has initiated close to 20,000 interviews for job seekers and companies and its latest app has already clocked over 1,500 downloads within the first week of its launch.
Comments
comments