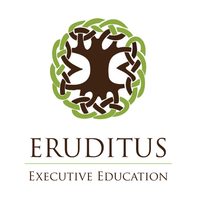 05 July 2018, India:
Mumbai based education firm Eruditus Executive Education has raised funds worth Rs.16 crores as venture debt from InnoVen Capital.
Ashwin Damera, co-founder, Eruditus said, "We are excited to partner with Innoven to raise venture debt. Innoven's team is very startup-oriented and they were able to provide us with a perfect solution for our growth needs. We will use these funds to fuel our international growth into markets such as Latin America and South East Asia. We expect to enroll 30,000 students in our courses this year, a 300 percent growth from last year."
Ashish Sharma, CEO, InnoVen Capital said, "Demand for high-quality learning continues to grow and Eruditus has built a fantastic global franchise, collaborating with top global and Ivy League universities to deliver a unique mix of classroom, online and blended-learning education to professionals. We believe that Eruditus is well positioned to tap this opportunity and are pleased to be a part of their growth journey."
Eruditus Executive Education was founded by Ashish Damera and Chaitanya Kalipatnapu in 2016. It offers professional and management development programmes to corporations and professionals from India, Singapore, Dubai and other locations across the globe.
Currently, Eruditus Executive Education offers 28 courses and plans to increase this number to 52 by next year. It has raised $8.2 million funding from Bertelsmann India Investments so far.
(Image – Eruditus Executive Education)
Comments
comments