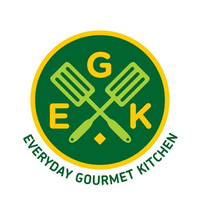 15 June 2018, India:
Everyday Gourmet Kitchen has raised ₹2 crore in pre-seed funding round from Pradyumna Kokil. The company will use the fresh capital to upgrade its infrastructure and widen its distribution network.
Satyajit Roy told ANI News, "We were lucky enough to get investors involved who believed in the product and the company much before we had built it. In time we hope to attract FDI as per guidance by the Ministry of Food Processing of India (MoFPI) who we hope to work with in the near term as India positions itself to be the Food Bowl of the world."
Pradyumna Kokil, investor, said, "I am from Nasik and every year we are in the news for reasons relating to the plight of the farmers. I thought instead of complaining I should become a part of the solution. And once we heard Satyajit speak about the business we knew that we could really become big and solve the crisis that the farmers face. Hence we invested in this venture."
EGK (Everyday Gourmet Kitchen) Foods Private Limited is a food processing enterprise registered with StartUp India. It is committed to solving the onion wastage problem which currently exists in India.
(Image – Everyday Gourmet Kitchen)