The impact of artificial intelligence (AI) has been transformational across numerous industries, but one of the most captivating and imaginative areas where AI is employed is in generating images. Image generation involves the use of AI models to create realistic or stylized images from various inputs, including text, sketches, and other sources. This technology has a wide range of potential uses, from providing entertainment and education to facilitating design and artistic endeavors.
Numerous AI-based systems for generating images have gained widespread recognition, including DALL-E, DALL-E 2, Artbreeder, and DeepAI. BlueWillow AI is another AI-based image generating system that has garnered significant attention due to its outstanding image generating capabilities, which are both free and user-friendly.
BlueWillow AI is an image generation tool that utilizes AI technology to produce a diverse array of images effortlessly. In this article, we will explore the workings of BlueWillow AI and its features.
What is BlueWillow AI?
BlueWillow AI is an online tool that provides users with the ability to generate visually striking images using artificial intelligence, free of charge. By inputting a prompt, the AI technology generates an image based on the user's specifications.
With the capability to produce a wide range of styles and genres, including art, anime, games, and realistic images, BlueWillow AI empowers users to create high-quality images with ease. Furthermore, the tool boasts a thriving community on Discord, where users can share their creations and offer feedback.
Features of BlueWillow AI
Prompt-based generation: BlueWillow AI uses a prompt-based approach to generate images. Users can provide a description or prompt, and the AI technology will produce an image based on the input.
User-friendly: BlueWillow AI is designed to be user-friendly, regardless of the user's experience level or expertise. The tool is accessible to all, and the process of generating images is simple and straightforward.
Quick results: BlueWillow AI provides fast results, with four images generated within a minute. This allows users to immediately use the images for their projects without any delay.
Versatile image generation: BlueWillow AI can generate a wide range of images, from logos and graphics to digital artwork and photo-realistic scenes. Users can describe the image they need, and the AI tool will create the perfect graphic for their project.
Free to use: BlueWillow AI is completely free to use, making it an excellent choice for users on a budget or those looking to experiment with AI-generated images without any financial commitment.
Is BlueWillow AI apt for your job?
BlueWillow AI can be useful for a variety of professionals and creative individuals, including:
Graphic designers: BlueWillow AI can assist graphic designers by providing AI-generated logos and graphics that meet their specifications. This tool saves time and effort, as designers can quickly generate diverse images to present to clients or use in their projects.
Digital artists: BlueWillow AI is an excellent tool for digital artists who want to experiment with new ideas and generate art using AI technology. With BlueWillow AI, artists can easily create unique images that match their artistic vision.
Marketing professionals: BlueWillow AI is also ideal for marketing professionals who require a diverse range of images for campaigns. By inputting a prompt, the tool generates multiple image options, which can save time and increase efficiency.
Here's a step-by-step process on how to use Bluewillow:
Go to the Bluewillow website at bluewillow.ai.
On the homepage, click on "Join the beta" to be taken to the Bluewillow Discord server.
If you don't have a Discord account, sign up for one.
Once you're on the Bluewillow Discord server, scroll down to the left until you find the "rookie" channel.
In the "rookie" channel, type "/imagine" to initiate a prompt.
Type in your desired prompt, such as "an elephant playing football" or "a whale resting at the sea".
Bluewillow will generate four options for you to choose from.
Choose one of the options to upscale.
You can also click on "variations" to see different variations of your selected option, or "re-roll" to generate four new options.
Once you've selected your desired option, click on "upscale" to create the image
The image will be displayed in the channel for you to view.
Click on the image to see a full view, or open it in a browser for the full image.
Aspect Ratio, Style Elements and Image Resolution in Bluewillow
To change the aspect ratio in Bluewillow, you can add "–AR" followed by the desired aspect ratio (e.g. "3:2" or "2:3") to your prompt. This will generate an image with the specified aspect ratio. To change the style elements, you can add "-style" followed by the desired style (e.g. "graffiti" or "3D") to your prompt. This will generate an image with the specified style elements.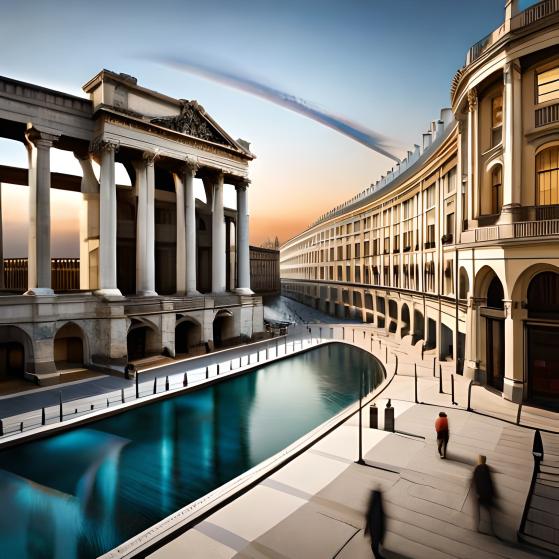 To change the image resolution, you can add "-res" followed by the desired resolution (e.g. "2048×2048" or "3072×2048") to your prompt. This will generate an image with the specified resolution.
Bluewillow also offers other options for customizing your prompts, such as adding negative words to remove certain elements from the image, or adding color palettes to influence the color scheme of the image. To use these options, simply add the appropriate command (e.g. "-neg" for negative words or "-color" for color palettes) followed by the desired parameter to your prompt.