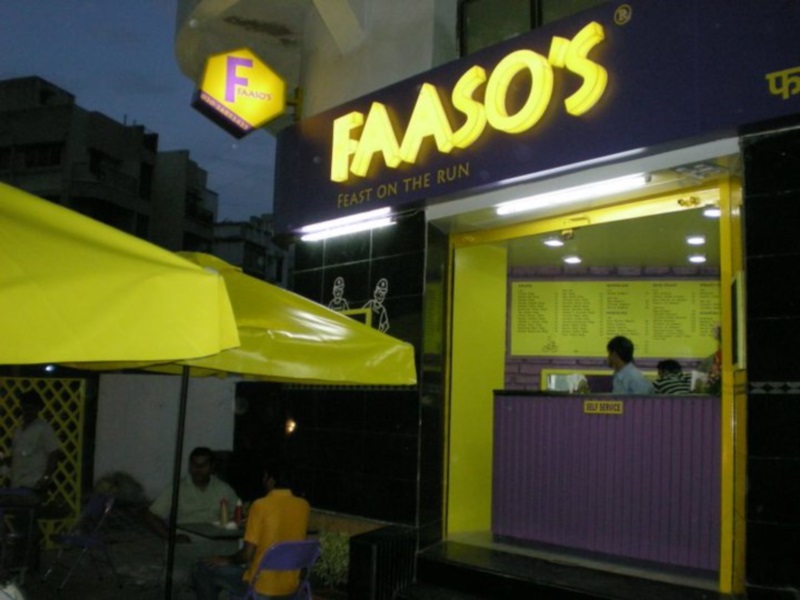 7 December, 2015, Pune: Faasos Food Services, which hold a chain of restaurants across the country has struck the right cord and raised a funding of Rs 200 crore from Russian internet-focused investment firm ru-Net.  This new deal has fumed  a new life into the business as the market is going through a lull phase and many of the counterparts have already forced to shut down their businesses.
The financing round was also attended by Sequoia Capital and Lightbox Ventures. Ru-Net has valued Faasos at US $ 130 million – US $ 160 million (870 crore- 1071 crore). Pune based startup was founded by Jaydeep Barman and Kallol Banerjee. Currently, the company has its chain restaurants in 15 cities including Mumbai, Pune, Vadodara, Ahmedabad, Chennai etc.
As per the sources, the funding will be utalised in opening new chains in cities such as Kolkata, Chandigarh, Dehradun etc. Apart from opening new operations, company will also be utilising funds for introducing new services such as Faasos Daly (a new mobile app for time slotted delivery).
Speaking on the occasion, Barman said, "We're looking at 1 million orders per month over the next six months, up from our current 350,000 orders per month. Seven months back, we were at about 70,000-80,000 orders per month,", he also confirms that about 97 per cent of Faasos' orders came through its mobile app.
This is not the first time that ru-Net has shown interest in an Indian startup. It has been investor in Snapdeal, India's largest online market place. Apart from Snapdeal, the company has funded PepperTab, an on demand grocery startup.
Image Credit- NDTV