As a modern Indian woman, I love taking care of  my looks. I like to use the best beauty and skin care products that are out there in the market. I like to keep my self updated about the latest products available and try out newer products that can best suit my skin type. However, there is a small problem. I have a very sensitive skin and if I have to spend 2000 INR on a product before I can use a sample test on my skin, that  would surely stop me from trying out any new product.FAB BAG now solves this problem of the price conscious Indian consumer.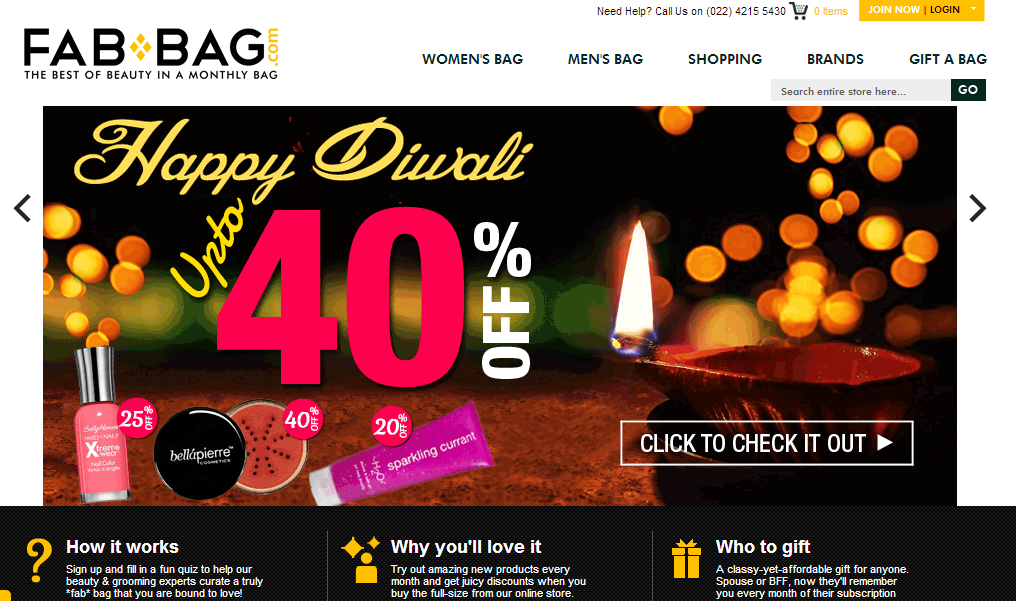 About FAB BAG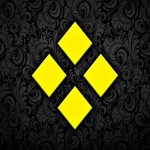 FAB BAG offers beauty & grooming "subscription packages" via which members receive a curated "FAB BAG" with 3 to 4 top-rated products from global brands every month at their doorstep. While signing up, members are asked to fill in a short questionnaire which helps FAB BAG in selecting products that the consumer is likely to like. Current subscription packages range from INR 599/- (1-month) to INR 4,799/- (12-months).
About the Industry
While the beauty and cosmetic industry around the world is saturating, this industry is just starting to pick up in India. The beauty & personal care market is estimated to be $10 billion in India. Owing to the growing consumption in rural and semi-urban areas, India's cosmetics market is reportedly growing at 15-20 per cent annually, twice as fast as that of the US and European markets. Demand for skin whitening products by men as well as women, is driving the trend but other beauty products are not far behind.
About helping brands and consumer alike
Big brands face a problem while entering the Indian market. The Indian beauty industry is dominated by celebrity driven publicity, which does not give the newer brands a chance to test their brand acceptability by the Indian consumer.FAB BAG works with some of the top brands such as Elizabeth Arden, Bath and Body Works, and Figs and Rouge to allow them to introduce their products in the Indian market through FAB BAG sampling. FAB BAG, through its sampling model generates feedback for these brands which helps the brand target its audiences better.
Consumers on the other hand get to try out newer products at a very little cost. An awareness about products helps consumers make a wiser selection while purchasing a product.
FAB BAG delivers a conversion rate of 5% to 20% for the brand depending on the cost of the product.
About the company
FAB BAG was started by Vineeta Singh and Kaushik Mukherjee in July 2012 and shipped its first bag in Sep 2012. The company currently works with 80+ brands and 35000 + consumers in the country. FAB BAG is growing at a rate of 15% to 20% month on month. 25% of the company's business comes from mobile. FAB BAG is now a 19 people team that operates from Powai, Mumbai.Customer satisfaction remains one of the prime area of focus for the company and it has invested heavily in excellent customer service and support.
About the Founders
FAB BAG was started by Vineeta Singh and Kaushik Mukherjee. Vineeta has a bachelors degree from IIT Madras and an MBA from IIM Ahmedabad. It was her keen interest in women as a consumer category that drove her to start FAB BAG. Kaushik is an Engineer from BITS Pilani and has a management degree from IIM, Ahmedabad.  The two met while studying together at IIM A.
About future plans
FAB BAG is currently working on reaching more and more consumers in the country. Technology to support its scaling efforts will remain the next big focus area for them. Brand alliances has always been one of the strong areas for the company and FAB BAG is further planning to strengthen this area by focusing on its marketing and sales activities. The company plans to reach a headcount of 30 in a few months.
Regarding Funding
In Jan 2013, the company raised USD 500,000 in Seed funding from India Quotient. The company is looking for Series A funding to aid its expansion plans.
Comments
comments