Ever wondered how you can do up your bedroom like one of these suites in a five star hotel? Fabmart has it sorted out for you from bedding, goose down pillows to accessories that you could get that perfect sleep. Fabmart has an in-depth range of sleep/rest-focused products. Their focus in this niche segment has paid off, and they have been able to scale up profitably with industry veterans such as Hemchandra Javeri participating in its seed funding round. The company was founded in mid-2012 and is a leader in its niche. Here's how Alphonse Reddy, CEO of Fabmart describes the business in his own words.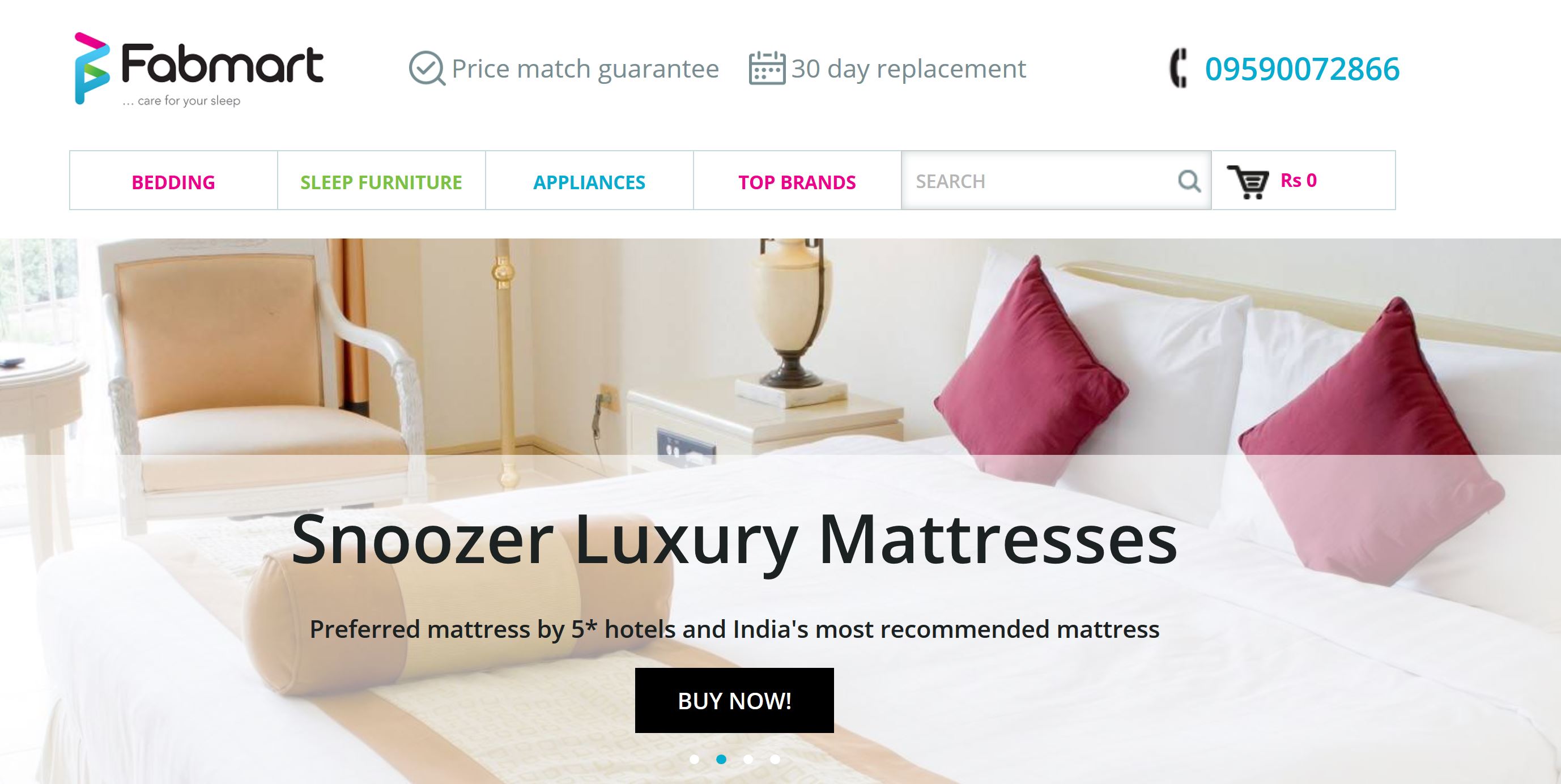 Whilst a lot of people value and appreciate the importance of good sleep in their day-to-day lives, there is very little information available how to go about setting up your home for that perfect sleep.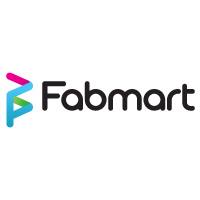 Bedroom is very different from a living room or any other room for that matter. It is the room where one spends most of their time and furnishing the bedroom is much more than just making the room look good. The basics of it start with a good mattress combined with a pair of suitable pillows and soft sheets. All these should be placed on a well-supported bed base. These is a starting point and one can enhance their sleeping experience by adding nice aroma to their bedroom, purifying the air and cutting out noise from the busy streets outside. And the list goes on…
A lot of families are upgrading to better homes in Urban as well as non-Urban India. However, there are no "sleep" stores in India, unlike its western counter parts, where it is quite common to see specialty sleep stores. As a result the buying experience of beds or bedroom furniture in India is sub-par. Bedding needs to be chosen based on specifics of a person such as age, weight, sleeping posture, health etc., However, the sales personnel are ill trained in this area and generally try to push the most expensive product to the customer without paying attention to whether the product is right for the customer or not.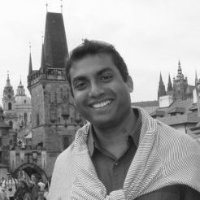 Given the number of high-end apartments that are coming up across the country, Fabmart see an opportunity to add value by addressing real customer issues and create a great and sustainable business. "Sleep/rest" is a multi-billion dollar opportunity that is growth at more than 25% year on year.
Fabmart has gotten into exclusive tie-ups with international brands such as Tempur and also carries the same mattresses that are used in 5 star hotels. In addition, they are the only website to offer solid teak wood beds. This is not just it; they have more than 50 types of pillows including goose down ones to cater to different requirements. "We try to benchmark our product range with that of a premium five star hotel and are constantly looking for ways to help our customers feel well rested", says Alphonse speaking about the depth of products.
In addition to having a great product range, Fabmart goes one step further in terms providing value to the customer. The website has a lot of educational content (both video and written) that a customer can benefit from. Further, customers can also consult with a "sleep expert" directly and seek their advice free of charge and without any obligation to purchase.
Recently, Fabmart has launched "in-house mattress trial", where the customer can try out different bedding products from the comfort of his home. This trial has been rolled out in Bangalore with phenomenal response and Fabmart plans to roll this out in Hyderabad very soon followed by Mumbai, Chennai and other cities.
Given the high-ticket value of purchases (average order value of about Rs. 30000), offering a great buying experience and after sales experience is mandatory. Most of Fabmart's new customers come through because word of mouth and the company takes pride in the high level of customer service.
The company's vision is to be the "custodians of sleep and rest in India". Their goal is add value to customers who are furnishing their houses by presenting them with curated range of sleep products, high-quality content and more importantly advice from the experts. They are sure that even if the customer doesn't buy from them, he or she would definitely benefit from the experience of exploring the possibilities and speaking to our sleep experts.
So what advice does Alphonse have for all the other entrepreneurs out there? "Focus on solving a real consumer need and in the case of retail business, watch your cash flows. External funding is a great validation of a business model, and will happen as a consequence of a good business but not the other way round!".
 Fabmart is one example of how having a lot of clarity of what value you are trying to deliver can lead to success for a company. All the budding entrepreneurs out there have a lot to learn from the journey of Fabmart!