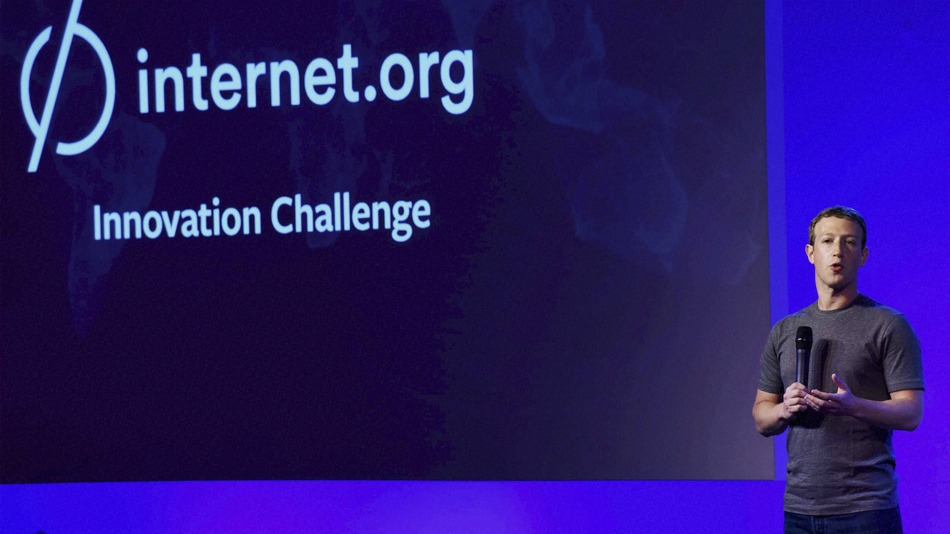 New Delhi, Jul 16 (PTI) : Facebook today defended its Internet.org initiative as a "gateway" to provide low cost access to the Internet after a government panel on net neutrality opposed it saying that the social networking giant was playing the role of a gatekeeper.
"Internet.org acts as a gateway, as opposed to a gatekeeper, to Internet access by breaking down the cost, infrastructure and social barriers that exist today," Facebook Vice-President for Mobile and Global Access Policy Kevin Martin said in a statement.
The government panel discussed Facebook's Internet.org while preparing the report and found that it provided free access for only a few websites until April 2015.
"Facebook's role as gatekeeper in determining what websites were in that list was seen as violating Net Neutrality," the panel said, adding that "collaborations between telecom operators and content providers that enable such gate-keeping role to be played by any entity should be actively discouraged".
Martin said that Facebook strongly supports network neutrality and the DoT Committee's recognition of the importance of network neutrality in preserving innovation.
"We appreciate the points raised about gatekeepers to the Internet and agree with the Committee that we must ensure the Internet remain an open and neutral platform for expression and innovation," Martin said.
Net neutrality implies that equal treatment be accorded to all Internet traffic and no priority be given to an entity or company based on payment to content or service providers such as telecom companies, which is seen as discriminatory.
The neutrality debate gained momentum in India after telecom operator Airtel launched a platform, Airtel Zero, that would allow free access of some websites on it network. The companies were asked to pay Airtel for joining the platform.
Internet.org, on the other hand, is a Facebook-led initiative which aims to bring 5 billion people online in partnership with tech giants like Samsung and Qualcomm as well as mobile operators.
Facebook later opened up the Internet.org for all websites that could follow certain technical parameters. In India, it had tied up with Reliance Communications.
"The preservation of the core principles of net neutrality and the promotion of innovation and infrastructure within the context of India's Internet access challenges are critical to bringing more people online," Martin said.
Facebook also sought no regulation for internet based calling services known as VoIP calls.
"The Committee recognised that regulatory requirements should not be placed on certain OTT application services… That same rational should apply to all VOIP services. All telecommunications and taxation policies should promote competition, spur innovation, and foster increased connectivity," Martin said.
Facebook subsidiary WhatsApp recently started VoIP call facility.
The government panel has suggested regulation only for internet application that provide communication services like telecom operators offer.