Meta Platforms, the parent company of Facebook, has recently announced a significant increase in its share repurchase authorization by $40 billion.
This move follows a trend of increased buyback activity, as the company bought back $28 billion in stock in 2022 alone. The growth it experienced during the Covid pandemic which doubled its net income. However, despite this strong financial performance, Meta has yet to start paying dividends to its shareholders.
The fourth quarter results for Meta showed impressive numbers. During this quarter, CEO Mark Zuckerberg announced layoffs of 13% of the company's employees as part of an effort to streamline operations and become more cost-conscious. This is due to the fact that the company's revenue has declined year over year for three consecutive quarters.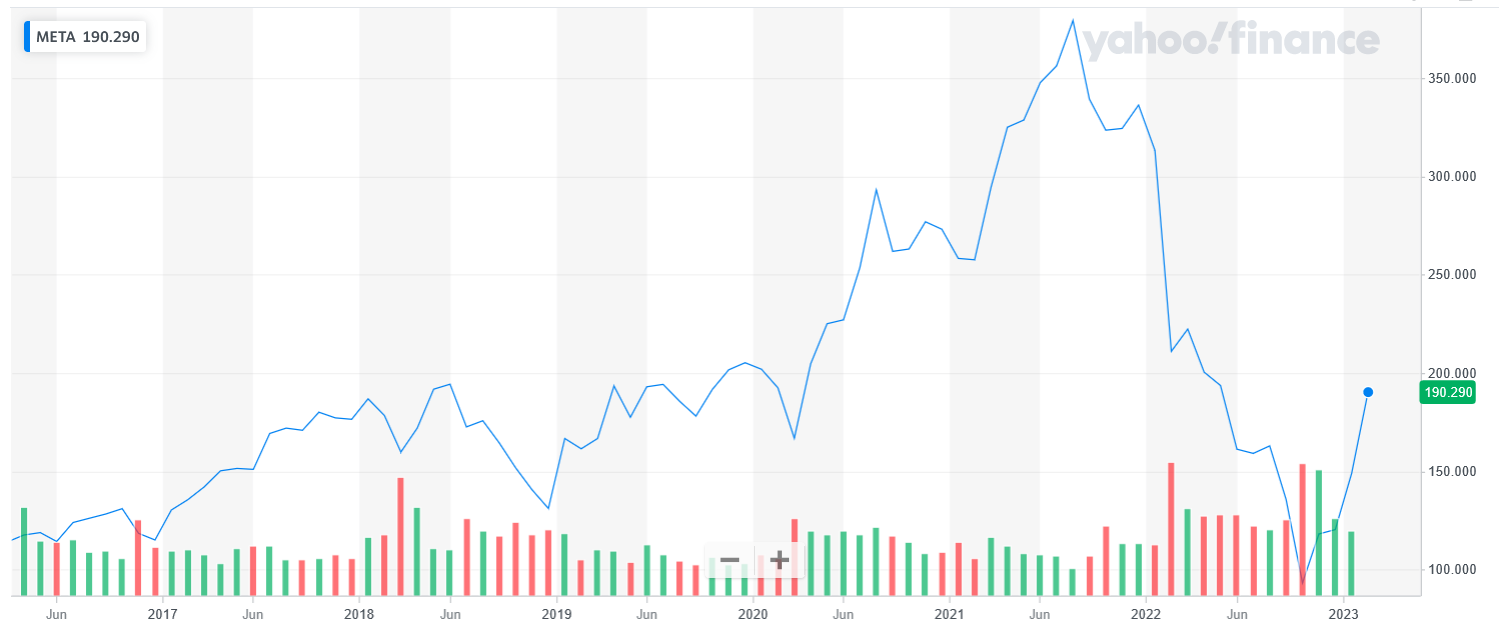 Despite a 55% decrease in net income to $4.65 billion, Meta ended 2022 with a strong cash position, including nearly $41 billion in cash, cash equivalents, and marketable securities. In October 2021, Meta announced a $50 billion increase in its share repurchase authorization, further emphasizing the company's commitment to buying back its own shares.
Meta's recent increase in share repurchase authorization highlights the company's confidence in its financial performance and future prospects. While the company's revenue has declined in recent quarters, the strong cash position and commitment to buying back shares suggest that it remains optimistic about its future growth.
what is shares buy back or repurchase?
Share buyback, also known as stock buyback, is a financial strategy used by companies to buy back their own outstanding shares. By doing this, the company reduces the number of outstanding shares and can increase the ownership percentage for existing shareholders. This can also increase earnings per share, as the company's earnings are divided among a smaller number of shares.
Additionally, a share buyback can signal to the market that the company has confidence in its financial performance and future prospects, as it is willing to invest in its own stock. Companies typically use their excess cash or raise debt to finance buybacks, and the decision to buy back shares is typically made by the company's board of directors and approved by its shareholders.
Many companies have carried out share buybacks successfully throughout history. Here are a few examples:
Apple Inc.: Apple has been a prominent user of share buybacks, having spent over $200 billion to buy back its own stock since 2012. This has helped to boost the company's earnings per share and support its stock price.
Microsoft: Microsoft has also been an active buyer of its own stock, having spent over $100 billion on share buybacks since 2004. This has helped to boost earnings per share and return value to shareholders.
These are just a few examples of companies that have successfully carried out share buybacks in the past. It's important to note that share buybacks are not a guarantee of success, and the success of a buyback can depend on many factors such as the company's financial performance, its future prospects, and market conditions.