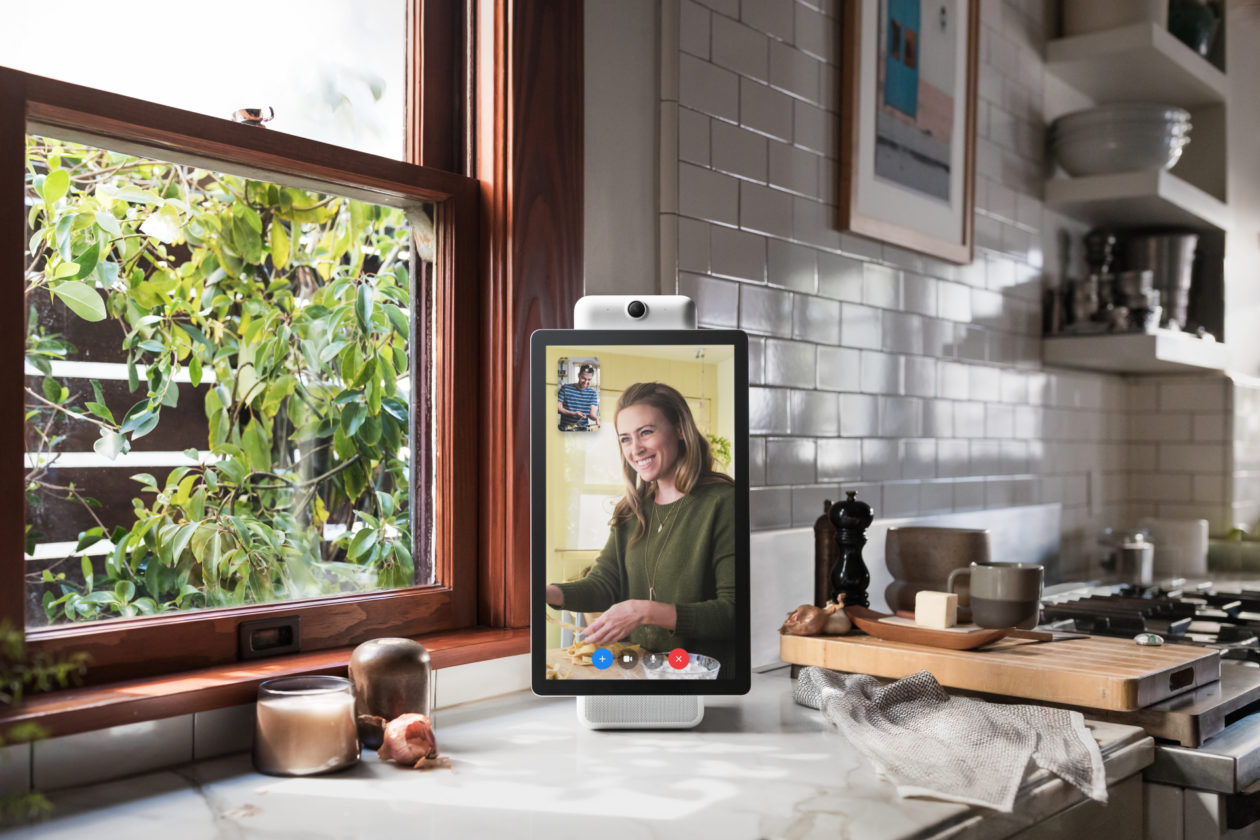 One of the largest social media platforms, Facebook is going to launch its first electronic device, a screen and camera-equipped gadget which is expected to make video calling much easier and instinctive.
But, considering Facebook's questionable track record on privacy protection, the most pertinent question is whether people will use an internet connected camera in their homes sold by the company. 
The device is known by the name of 'Portal' and Facebook is trying to advertising it as a way for its more than 2 billion users to chat without having to worry about positioning and controlling the device during video calls. In fact, the camera of the device uses AI and therefore, it can zoom and adjust on its own when the user moves during a call.
The 'Portal' will be available in two sizes – a $199 model with a 25.4-cm horizontal screen and a $349 "Plus" version model with a 39.6-cm screen. The 'Plus' model can even switch between horizontal or vertical positions.
Both the models also sport an internet-connected speaker, equipped with Amazon's voice-enabled digital assistant Alexa. Portal connects calls with the help of the Facebook Messenger app. So, it can connect calls to people who are not using 'Portal'.
"The first thing consumers are going to wonder if 'how much sensitive data is this collecting about me?'" said John Breyault, Vice President of Public Policy of Telecommunications and Fraud at the National Consumers League, a Washington-based consumer advocacy group that has received donations from Facebook and other tech companies.
The company officials also revealed that the Portal would not be going to display Facebook advertisements. Moreover, it is reported that third-party services like music streaming might have to embed their ads, just like they do on other devices.
"This is going to gain (Facebook) not only a place in the smart home but also data they may not have been able to collect before or understand before," said ABI Research analyst, Jonathan Collins. This includes people's location, activities, and interests – "all the reasons companies want to get into the home."
Picture Credits: Authorty
Comments
comments