The rapidly growing Indian middle class is one of the favorite target markets for all businesses around the world. Out of the many trends that this market segment is showing, the ones of a healthy lifestyle and online shopping are surely standing out. What could be a better time then to be in the online organic food segment.This is exactly where Farm2Kitchen is, at the right place at the right time !

The Product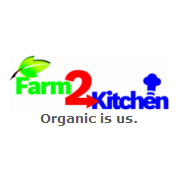 Farm2Kitchen is one of India's oldest online business dealing in organic foods. The company works with the tagline "Building healthy India. One kitchen at a time" and offers its shoppers an opportunity to shop for a wide variety of quality organic products, from the comfort of their homes.
With a focus on delivering the best quality of product, Farm2Kitchen offers only certified organic foods and lifestyle products. Certification helps assure quality, prevent fraud, and promote commerce.
The Industry
As awareness about organic foods and its benefits is increasing, the customers for organic foods are increasing day by day.The current market for organic foods in India is pegged at Rs 2,500 crore, which according to ASSOCHAM, is expected to reach Rs 6,000 crore by 2015. Even then India will be left with one per cent of the global share, suggesting the huge potential of this nascent Indian organic sector.
The Founder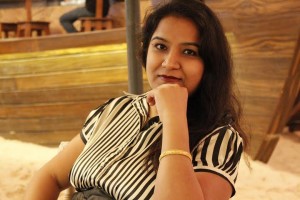 Farm2Kitchen was started by Seema Dholi in 2008 when she was expecting a child. Seema is the CEO and Founder at Farm2Kitchen.Being part of a nuclear family and living in a city like Gurgaon, made her feel the dearth of better options for healthy and nutritious food for herself during pregnancy. It was then that she thought of starting an online fruit and vegetable shop and this is how the idea ofFarm2Kitchen was born.  Before starting Farm2Kitchen, Seema has worked in the fashion industry for 7-8 years and gave up an illustrious career in fashion industry to start this venture.
The Future Plans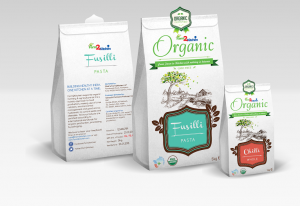 Today, with a passionate team of 10 members, Farm2Kitchen is delivering food in more than 250 cities across the country.The company is now focusing on creating its own brand of food and other products. "We are working closely with organic farmers and that would give us an opportunity to offer organic food at lower costs to Indian consumers. Affordable organic is our next mission and my team is working on this already! " says Seema about entering the organic food products market. The company has already ventured into the retail store space with Farm2Kitchen Organic Food & Lifestyle Retail Stores. 1st company owned store is already operational in Pune and another 5-10 stores will be opening soon in Mumbai and Pune. Farm2Kitchen is also planning on entering Mumbai market with fresh fruit and vegetable delivery!
The Challenges
One of the biggest challenges that the e commerce sector faces today is that of logistics. For an industry where services delivery forms one of the most important part of the process, logistics is something that has to be most carefully planned and implemented.
"The other challenge that I see is that everything related to agriculture is so unorganized in our country.  Even farmers' kids do not want to become farmers and there is a total lack of interest in farming as a business in India. I find farming very exciting and what can be better than helping people make better choices in life when it comes to food!" says Seema.
Funding
The company is currently looking for funds to scale up their operations rapidly across India. They are planning to open Farm2Kitchen Organic Food and Lifestyle Retail Stores all over India and are looking for funding for the same.
Comments
comments