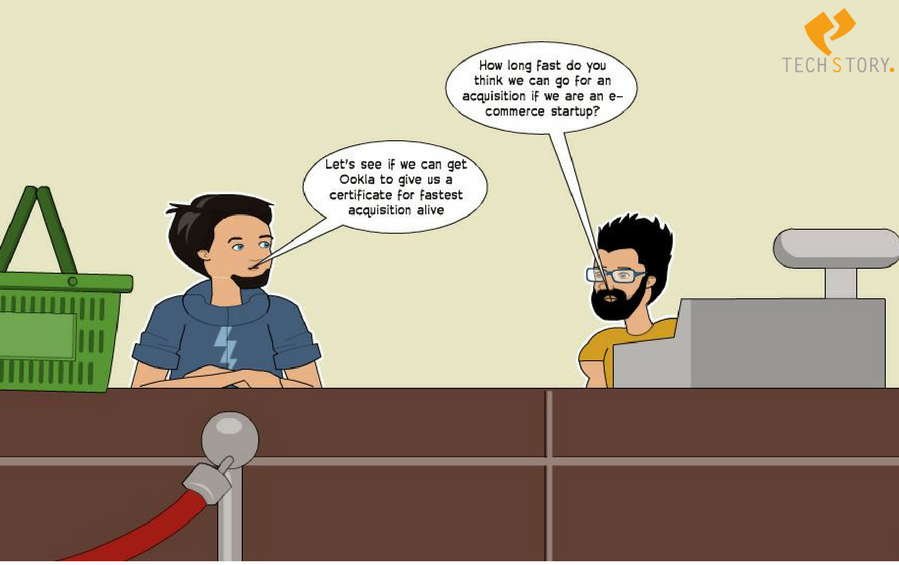 Shiv: Stevzzz! Is Flipkart going to acquire Snapdeal or eBay? ? eBay did participate in the latest round of funding! But seriously, is $ 1billion enough? ?
Steve: Lol, not sure if this billion dollar package will let them sit in IIT/IIM placements.. ? Seriously if you're fighting with Amazon, nothing is large enough.. Since Microsoft already participated in this round, can we expect Bill Gates to participate in the next round..?? ?
Shiv: Haha if that indeed happens, it'll be a war zone (of funding) between number one ? vs number third ? richest man! Meanwhile Jio-Airtel war to be the fastest network alive (refer The Flash 〽) continues!
Steve: ?? why does it sound like "My name is Bharati Airtel. And I am the fastest network alive. To the outside world, I'm a 3G network. But secretly, with the help of my friends at Ookla, I fight Jio and compete other telecom networks like me." ??
But did you check out the multiverse? Somewhere there's a Vodafone Idea merger happened to become the leaders in the space.. Voda Idea sirji.. ?
Steve: Haha epic! Btw just in- Now Vodafone claims the same, so now we have Airtel (The Flash), Jio (Reverse Flash) and Vodafone- (Zoom ?) I'm damn hungry, Wanna order some burgers and fries?
Shiv: Never, I knew that McDonald's mascot was a bit scary, but their data leaks aren't worth the burgers.. ? At this point should we go for apple?
Steve: Haha Apple too getting adulterated these days! Nothing is safe! Food, Technology, Jobs! Cognizant is cutting off jobs, should we try to get on board these people for our startup? ?
Shiv: Lol.. It looks like the people at Apple must take an apple a day to keep the hackers away.. ? CTS people? nah man.. Flipkart should be big enough to hire them now.. I was thinking someone with enough experience.. How about someone from Uber's COO competition? ?
Steve: Who's funding us? Lyft!? ? So whom would you prefer for #ShivandSteve's startup? Tim Armstrong, CEO of AOL, Thomas Staggs, the former COO at Walt Disney and John Martin, CEO of Time Warner's Turner! Lets cut the deal before Uber does!
Shiv: At this stage, if and only if Uber is not supportive of Travis, we can try him out itself for our startup.. ?
Steve: haha Great idea! C'mon let's ring and pitch him to as we're currently on-demand hiring.. ?
Will e-commerce become the centre of the bubble again? How do they decide which industry to choose for their startup? Let's see if they get any clarity at least next week!
(Disclaimer: This is a funny (okay, not so funny) take on what happened in the technology and startup space. The conversation is purely fictional and does not reflect any personal opinion. For more such round ups on the latest happenings in the startup space, check out TechStory every Sunday)
Comments
comments