The FBI's recent search of President Joe Biden's home in Rehoboth, Delaware has sparked widespread interest and speculation. The search was carried out as part of an ongoing investigation into the handling of classified documents, according to a statement from Mr Biden's attorney.
It has been reported that this search is part of a wider probe into the handling of classified information and the FBI has yet to make any official comment on the matter.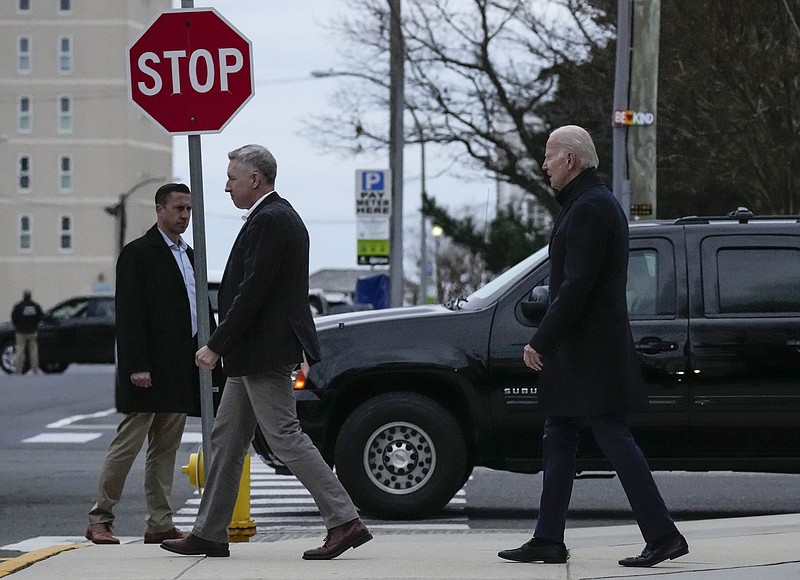 However, Mr Biden's lawyer, Bob Bauer, has confirmed that the search was conducted with the President's full support and that it was "planned" in order to maintain "operational security and integrity." The search was conducted "without advance public notice" and no search warrant was needed as it was consensual.
This latest search is just one in a series that has taken place at various locations, including the Penn Biden Center in Washington DC and another of Mr Biden's homes in Wilmington, Delaware. It is unclear how many classified documents have been recovered so far, but at least a dozen were discovered during searches in January.
Mr Biden has publicly stated that his team acted promptly by alerting officials and is co-operating fully with the investigation. He also pointed out that the documents were in a locked garage and not in plain sight.
The announcement of this search comes just one day after special counsel Robert Hur officially began his duties overseeing the probe into the classified documents. After the first batch of documents was discovered in November, Mr Biden's attorneys immediately notified the office of the White House counsel and the National Archives. The subsequent discoveries were also promptly reported to justice department officials.
History of controversies around classified documents
This is not the first time that former Presidents or Vice Presidents have been embroiled in controversy over the handling of classified documents. Former Vice President Mike Pence also faced a similar investigation when a small number of documents bearing classified markings were found at his home in Carmel, Indiana. The documents were recovered by the FBI and handed over to the National Archives.
In August 2022, a search of former President Donald Trump's Mar-a-Lago estate in Florida uncovered dozens of boxes and about 11,000 documents, including about 100 with classified markings. However, Mr Trump has repeatedly denied any wrongdoing and claimed that he had declassified the documents taken with him. The FBI's search of President Biden's home has once again brought the handling of classified documents into the spotlight.