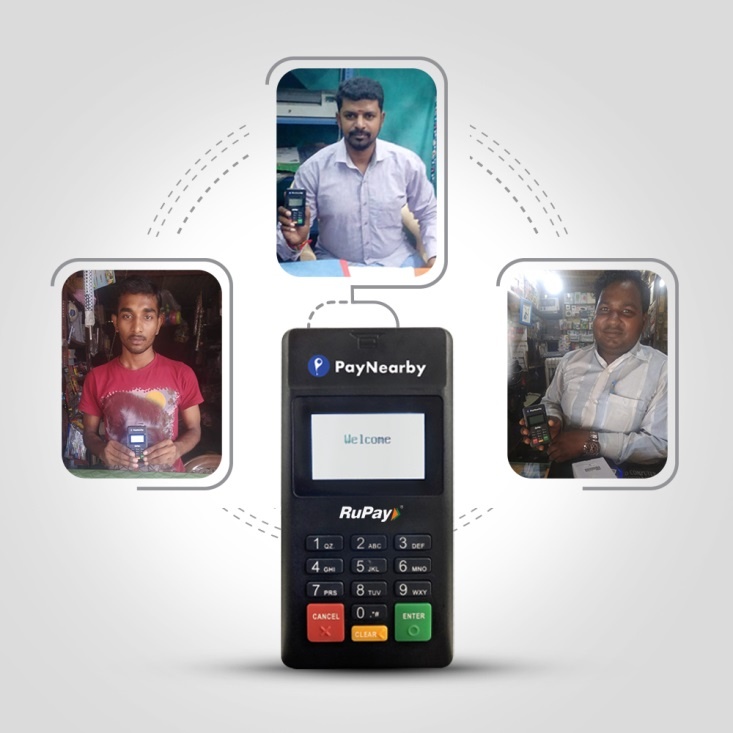 12 November 2019, India:
FinTech firm PayNearby has launched its own network of Micro ATMs.The new offering has been launched for their retail touchpoints across the country.
PayNearby has partnered with National Payments Corporation of India (NPCI) and Equitas Small Finance Bank for this initiative.
With this launch, PayNearby retailers can also offer cash withdrawals through debit cards, along with Aadhaar enabled money withdrawals.
A customer can visit to the nearest PayNearby shop and withdraw cash by swiping debit card and entering PIN. If they don't have a debit card, they can use their Aadhaar number and finger print to withdraw cash.
After completion of the transaction, the customer receives a receipt from the retailer and also a confirmation from their bank via SMS. Customers can also request balance enquiries at these retail touch points.
Anand Kumar Bajaj, Founder & CEO PayNearby said, "Considering its USPs such as portability, affordability and low maintenance, Micro ATMs can very effectively drive financial inclusion while curbing down the infrastructure costs incurred especially in rural India where a full-fledged ATM becomes unviable. "
Anand Kumar Bajaj, added, "Considering the depth of the PayNearby network, the launch of Micro ATMs will help us play a very critical role towards the twin objective of 'digitising cash' and 'giving banking access to the underbanked'. This will also enable our retail partners to earn more income."
Anand Kumar Bajaj further added, "Besides rural India, our Micro ATMs are also ideal for urban areas where a majority of ATMs are not linked with Aadhaar or don't have access to finger print. Furthermore, it will be useful in the country's deep interiors and states like Assam and North East where Aadhaar number penetration / onboarding are still minimal resulting in lack of AEPS offerings."
(Image – PayNearby)
Comments
comments