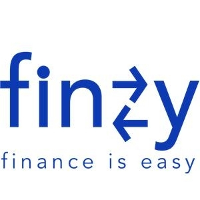 20 August 2018, India:
Bengaluru-based P2P lending platform Finzy has raised $2.4 million in pre-Series A round of funding. The funding round was led by senior professionals from the Banking, Financial Services and Insurance (BFSI) industry and successful entrepreneurs.
The company will use the fresh capital for geographical expansion, technology enhancement, and stronger distribution networks.
"Finzy continues to grow at a stellar pace month on month in this nascent and exciting industry. Our seed investors also participated in this Pre-Series A round at more than 4 times valuation as compared to the seed round. Our seed investors also participated in this round at more than four times valuation as compared to the seed round. This round will help us scale our business closer towards break even. Currently, Finzy is a team of 60 passionate colleagues working towards a single-minded objective of providing a hassle-free experience to our borrowers and create a new sustainable asset class for our lenders," said Amit More, Founder and Chief Executive Officer, Finzy.
Amit More added, "We are achieving this without compromising on our standards and we do not have even a single NPA till date."
"The RBI regulations have ensured that only competent platforms continue to offer Peer-to-Peer Lending services. The vacuum that Finzy's new investment opportunity fills in between fixed deposits and equity is also a powerful value proposition to lenders on the platform. More than 40 percent of lenders on the platform are returning back to make repeat investments," said Vishwas Dixit, Co-Founder & CMO, Finzy.
Finzy was founded by Abhinandan Sangam, Amit More, and Vishwas Dixit in 2017. It is the premier peer to peer lending solution in India. It connect borrowers with investors and make the entire process simple and easy.
(Image – Glassdoor)
Comments
comments