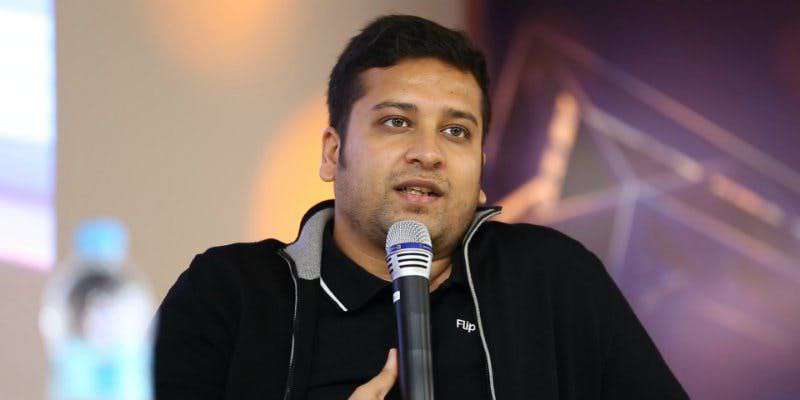 Flipkart has once again grabbed the headlines and this time for the surprise resignation tendered by none other than its co-founder and CEO, Binny Bansal. Flipkart, as we know, was co founded by Binny Bansal and his friend Sachin Bansal in 2007.

Earlier this year, Sachin Bansal left Flipkart after selling his stake to Walmart after Walmart acquired a 77% controlling stake in the Indian e-commerce giant for $16billion, in March 2018. This was the biggest deal in Walmart's history.

Binny Bansal has decided to step down from India's largest e-commerce company that he co-founded following an investigation conducted by an independent law firm into an alleged "serious personal misconduct". Binny Bansal has strongly denied the allegation although he did not explain the nature of the allegation.

The entire matter was probed by a law firm which was hired by Flipkart and Walmart. Although the investigation failed to find any substantial evidence to corroborate the allegations leveled against Binny Bansal, it did notice some lapses in judgement, especially a lack of transparency on his part.

Walmart, the US-based retail giant has said, "Nevertheless, we had a responsibility to ensure the investigation was deliberate and thorough."
The statement also added, "While the investigation did not find evidence to corroborate the complainant's assertions against Binny, it did reveal other lapses in judgement, particularly a lack of transparency, related to how Binny responded to the situation. Because of this, we have accepted his decision to resign."

Like Binny, Walmart has also not disclosed the nature of the allegations. But according to some sources, the complaint was filed by an ex-employee of Flipkart in July and then the matter was given to an independent law firm to investigate.

In a statement released by Walmart, the company said, "…Binny Bansal announced his resignation as CEO of Flipkart Group, effective immediately. Binny has been an important part of Flipkart since co-founding the company, but recent events risked becoming a distraction and Binny has made a decision to step down."

After the announcement made by Walmart, Binny Bansal penned an emotional email to the employees of Flipkart in which he wrote that he was contemplating stepping down for a while and the recent events had accelerated his decision.
"Events related to a claim of serious personal misconduct made against me, which was uncorroborated after a thorough investigation completed by an independent law firm. The allegations left me stunned and I strongly deny them," he wrote in the mail.

He further added, "the investigation, however, did bring to light lapses in judgment, particularly a lack of transparency, related to how I responded to the situation. These have been challenging times for my family and me."
However, he reassured the Flipkart employees that he will continue to be a part of the board and will remain a large shareholder in the company.

After Binny Bansal's exit, Kalyan Krishnamurthy will continue to be the CEO of Flipkart and manage the group business while Ananth Narayanan and Sameer Nigam will continue as the CEOs of Myntra and Jabong, and PhonePe respectively.
Image Credit: m.dailyhunt.in
Comments
comments