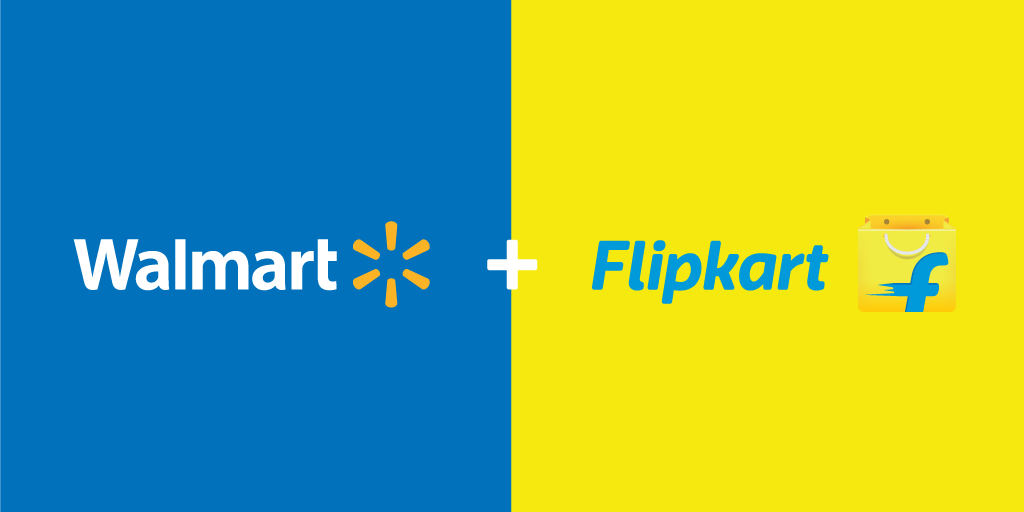 09 May 2018, India:
Walmart announced that it has signed definitive agreements to acquire majority stake in e-commerce firm Flipkart. Walmart will pay approximately $16 billion for an initial stake of approximately 77 percent in Flipkart. The deal valued the e-commerce firm at $20.8 billion.
The remainder of the business will be held by some of Flipkart's existing shareholders, including Flipkart co-founder Binny Bansal, Tencent Holdings Limited, Tiger Global Management LLC and Microsoft Corp.
The investment will help accelerate Flipkart's customer-focused mission to transform commerce in India through technology and underscores Walmart's commitment to sustained job creation and investment in India, the company said in a statement.
Japanese conglomerate Softbank will exit the company by selling its entire 20 percent stake in the e-commerce firm. Tencent and Tiger Global will continue on the Flipkart board, joined by new members from Walmart.
The deal is subject to regulatory approvals.
Doug McMillon, Walmart's President and Chief Executive officer said, "India is one of the most attractive retail markets in the world, given its size and growth rate, and our investment is an opportunity to partner with the company that is leading transformation of eCommerce in the market."
Doug added, "As a company, we are transforming globally to meet and exceed the needs of customers and we look forward to working with Flipkart to grow in this critical market. We are also excited to be doing this with Tencent, Tiger Global and Microsoft, which will be key strategic and technology partners. We are confident this group will provide Flipkart with enhanced strategic and competitive advantage. Our investment will benefit India providing quality, affordable goods for customers, while creating new skilled jobs and fresh opportunities for small suppliers, farmers and women entrepreneurs."
Walmart and Flipkart will leverage the combined strengths of both companies, but they will maintain distinct brands and operating structures. Walmart India operates 21 Best Price cash-and-carry stores and one fulfillment center in 19 cities across nine states in India. Krish Iyer, president and chief executive officer of Walmart India, will continue to lead that part of the business.
Binny Bansal, Flipkart's Co-founder and group Chief Executive Officer said, "This investment is of immense importance for India and will help fuel our ambition to deepen our connection with buyers and sellers and to create the next wave of retail in India."
Binny Bansal added, "While eCommerce is still a relatively small part of retail in India, we see great potential to grow. Walmart is the ideal partner for the next phase of our journey, and we look forward to working together in the years ahead to bring our strengths and learnings in retail and eCommerce to the fore."
Judith McKenna, President and Chief Executive Officer of Walmart International said, "Flipkart has established itself as a prominent player with a strong, entrepreneurial leadership team that is a good cultural fit with Walmart".
Judith added, "This investment aligns with our strategy and our goal is to contribute to India's success story, as we grow our business. Over the last 10 years, Flipkart has become a market leader by focusing on customer service, technology, supply chain and a broad assortment of products. With Flipkart and the other shareholders who have come together, we will continue to advance the winning eCommerce ecosystem in India."
Walmart's investment includes $2 billion of new equity funding, which will help Flipkart accelerate growth in the future.
J.P. Morgan Securities LLC is acting as the lead financial advisor for Walmart, along with Barclays, with Hogan Lovells, Shardul Amarchand Mangaldas & Co. and Gibson, Dunn & Crutcher LLP as outside counsel to Walmart. Goldman Sachs & Co. LLC acted as exclusive financial advisor to Flipkart. Gunderson Dettmer LLP, Khaitan & Co., Allen & Gledhill LLP and Dentons Rodyk & Davidson LLP provided legal counsel to Flipkart.
(Source – Press Release, Image – Walmart Newsroom)
Comments
comments