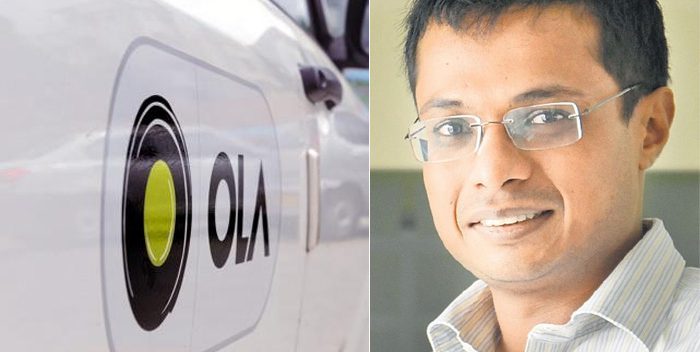 Just a week after securing $74 Million from the existing investor Steadview Capital, now Ola has received Rs 149 crore from the Flipkart co-founder Sachin Bansal. Bansal has invested the amount in the ride-hailing firm, in his personal capacity, according to a report.
The new funding comes as a part of the Series J. Ola is to sell 70,588 fully and compulsorily cumulative Series J preference shares with a face value of Rs 10, at a subscription price of Rs 21,240 to Sachin Bansal
"The larger $2 billion funding that we are raising will be deployed towards building the reach of electric vehicles, expanding and growing Foodpanda, and bringing in a stronger focus on international markets," the source said.
Ola, in October 2018, revealed about a funding round of $1.1 billion, which it received from China's Tencent Holdings and Softbank Group and said that it was also in talks to raise another $ 1 billion. Since the last year, Ola has been in the process of expanding its outreach to overseas markets.
The recent investment in Ola is one of the biggest investments made by Sachin Bansal, although he has also invested in dozens of other startups earlier.
Picture Credits: Ola