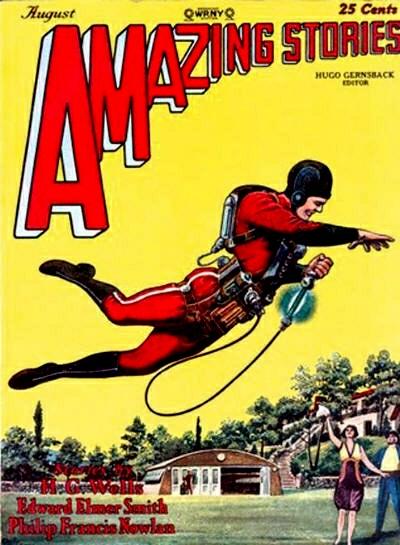 It's 50 years this year since man first landed on the moon. At the time, it prompted wild imaginings about how the space age might pan out, in a future full of flying cars, jet packs and robot assistants. Sadly, this high-tech utopia has generally failed to live up to our expectations, with cars still stuck firmly on the ground, and most domestic chores still, well, a chore to do.
But don't despair because there are more than a few sparks of hope for the technologically advanced future we all anticipated eagerly. The exhibitors at the annual CES trade show in Las Vegas have not given up hope on the space age. During the event (7-10 of January, 2019) they have been showing us what could be done in our homes and our lives to put the latest technology to best use.
What is CES 2019?
CES is the showcase exhibition from the Consumer Technology Association, which pitches itself as 'the world's gathering place for all those who thrive on the business of consumer technologies'. It has been attracting the best new tech for over 50 years, since before the moon landings, and today boasts 4,500 exhibitors and over 180,000 visitors every year. It also presents over a thousand top speakers, including this year's keynote, Virginia Marie 'Ginni' Rometty, president and CEO of IBM.
Built-in Assistants
One of the prodigious science fiction standards is the ability to control everyday devices by voice, and this is one future dream that becomes more of a reality every year. This year at CES, the voice activation and control of Amazon Alexa, Google Assistant and Samsung's Bixby appear in everything from lamps to TVs, with a new start-up Autolabs demonstrating an in-car assistant called Chris.
Some of this technology still needs fine-tuning, however. For example, LG smart TVs feature both Amazon Alexa and Google Assistant, with a remote control still needed to determine which one to use, which seems to defeat the object of voice control in the first place. Still, with both formats becoming so well-established, it is hard to see how a manufacturer can choose only one for their device without leaving behind a huge swathe of potential customers.
Foldaway Screens
Just like last year when LG demonstrated its rollable TV at CES, foldaway TV screens are once again a star of the show. With screens getting ever bigger, the idea of being able to put them away, so that they don't dominate the room when not in use, is a key feature for many smaller homes. Alongside the LG version, expected to be available in America by the end of the year, Samsung also revealed a rolling screen, this time folding away vertically rather than horizontally like the LG model.
Folding screens also made an appearance on mobile phones, with Chinese company Royole demonstrating the strikingly innovative FlexiPai. This remarkable new technology turns effortlessly from smartphone to tablet size and means that you'll now be able to fold your hand when playing poker on the top gambling apps. Samsung has also been working on folding phones for some time.
Robots and Flying Cars
Of course, no future technology show would be complete without its fair share of robots, even if they aren't as ubiquitous as our 1969 friends imagined they would be by now. CES brought us a new range of so-called 'companion bots', which support us mentally and emotionally rather than doing our physical labour. Fifty years after Stanley Kubrick predicted moody robots by the end of the last century, in '2001: A Space Odyssey', the expo showed us the latest in robots with built-in personality, including Lovot, pet robot Kiki and the humanoid robot LIKU.
Best in Show
For all the first-world fantasia of instant yoghurt machines, 8K televisions and flying cars, surprisingly, the most useful invention on display is one which will benefit non-English speakers around the world. Two companies, Nemeio, from France, and Soder Design, from Australia, have independently come up with keyboards that allow the user to change the keys without all that tedious messing around with stickers. Each key contains a tiny e-ink display, which you can program to show the letters and symbols from any world language, including those from the subcontinent.
Looking around at all that CES has to offer, you realise that we are closer to living in the space age that they pictured in the 1960s than you might think. And with innovators and inventors pushing the boundaries consistently, who knows what we'll see next. If this latest tranche of technology is anything to go by, the future still looks bright!