According to Ford CEO— Jim Farley, the Chinese car companies are the Blue Oval's biggest competitors in the electric vehicle market, and not automakers like General Motors or Toyota, as per a report published by Automotive News that quoted Farley after he spoke at the Morgan Stanley Sustainable Finance Summit.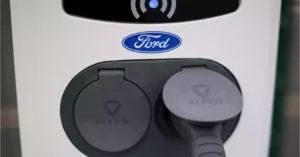 "We see the Chinese as the main competitor, not GM or Toyota," Ford's CEO said, adding that "The Chinese are going to be the powerhouse."
Making comparisons of Ford to Toyota in the EV sector is not exactly a tall order according to him, as the Japanese  auto maker only makes one US-bound model, the bZ4X, while General Motors is yet to begin with production of the Cadillac Lyriq and GMC Hummer.
Having said this, Farley cited BYD, Geely, Great Wall, Changan, and SAIC as the "winners" among Chinese counterparts, saying that in order to compete with them, Ford needs specialised branding or reduced costs:
"But how do you beat them on cost if their scale is five times yours?" he said. "The Europeans let (Chinese automakers) in – so now they are selling in high volume in Europe."
The Blue Oval behemoth's head executive believes the Michigan-based automaker already has a unique branding, so reducing costs is the only way to get ahead. To make this happen, the automaker wants to build a $3.5-billion EV battery plant in Michigan using CATL technology, but that deal has garnered resistance from politicians like the Republican House Majority Leader Steve Scalise and Florida Senator Marco Rubio, who cited the possibility of ties with the Chinese Communist Party.
"We have a decision to make here in the US," Jim Farley said. "If battery localizing their technology in the U.S. gets caught up in politics – you know the customer is really going to get screwed."

Ford doubles down on EV strategy, looks to sell German production facility
In the first quarter of 2023, Ford's Model e EV division posted a loss of $722 million and the company is expecting the numbers to go even higher into the red, with up to $3 billion in losses by the end of this year. However, the Blue Oval carmaker was valued at a net income of $1.8 billion as a whole, with its Ford Blue gasoline-powered business earning a profit of $ 2.6 billion, while the Ford Pro commercial vehicle unit made $1.36 billion in the first quarter of 2023.
At present, US automakers are dependent on supersized batteries to power their equally supersized EVs — namely, all the electric trucks that are likely to flood the US market in the near future.
According to a report by The Verge, this is not very sustainable. "Bigger batteries, longer range, heavier trucks are not the hallmarks of change the auto industry is trying to sell us on. Its evidence in support of the old adage, the more things change, the more they stay the same." Swapping of bad stuff, like tailpipe emissions, for other equally harmful stuff, like everything involved in the mining, refining, and manufacturing of an EV battery isn't a great idea.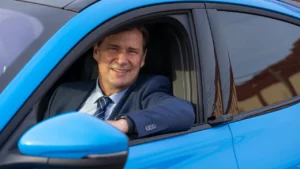 There are plentiful environmental hazards around these beefcake batteries. EVs are generally heavier than their internal combustion engine counterparts. But what many people seem to forget is that heavier vehicles are likely to cause more pollution than lighter ones, irrespective of whether they emit any tailpipe emissions or not. Almost all vehicles produce non-exhaust emissions from several sources, comprising rubber tires, road dust, and brakes. This is particularly true for electric vehicles owing to the added weight from their batteries.
Thus, it can be concluded that Farley's beef with battery sizes isn't really about safety or the environmental concerns but, rather, about cost. Manufacturing costs of heavier batteries is more expensive which narrows profit margins, of which automakers are very conscious.