Ford Motor Company, a multinational automobile manufacturer, has unveiled its ambitious strategy to expand its presence in the electric vehicle (EV) industry. During its investor day on Monday, the company shared comprehensive details of its plan to efficiently produce millions of EVs while simultaneously strengthening its traditional operations.
Ford CEO Jim Farley opened the investor meeting by outlining the company's growth strategies for its gas-powered fleet, and electric business divisions. He emphasized that he would not assert that the company is undervalued, leaving the decision to the investors themselves.
Ford has set ambitious goals for its electric vehicle (EV) business, aiming for significant growth. According to the latest plans, the company is targeting an 8% EBIT (earnings before interest and taxes) margin on its EV unit.
Furthermore, Ford plans to increase its EV production rate to 2 million vehicles by 2026, a substantial rise from the expected 600,000 vehicles by the end of this year.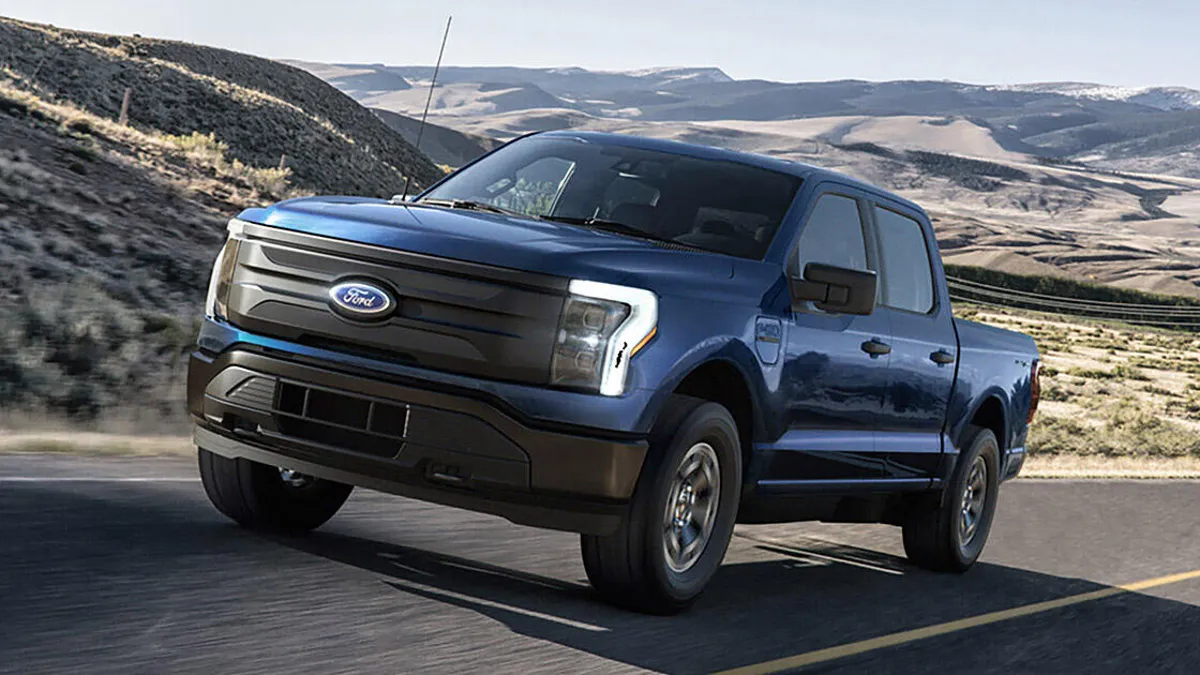 While the electric vehicle (EV) business may not face as much competition as the conventional auto industry, companies like Tesla and Chinese EV manufacturers pose a significant challenge to Ford.
During the investor meeting, CEO Jim Farley discussed how Ford's plans intend to break free from the industry's current valuation disparity between traditional automakers and Tesla. Ford estimates that its overall costs are $7 billion higher than its competitors.
Towards the end of the morning session, Ford CFO John Lawler openly addressed analysts, acknowledging the skepticism surrounding the company's plans. He emphasized that despite discussing these plans for years, Ford needs to demonstrate real results to gain credibility. Lawler stated, "You're not going to believe us until we start delivering it… Because we've told you this before. That's the truth. We have, and we haven't delivered. So we have to prove it."
First Quarter Growth Projections
In the first quarter, Ford reported an increase in loss in its electric vehicle (EV) operations, amounting to $722 million compared to $380 million in the same period the previous year. However, the company's traditional car business recorded earnings of $2.6 billion, while its fleet operations reported $1.4 billion in earnings.
To enhance profitability, Ford aims to streamline its operations and improve margins on its traditional products. The company plans to achieve low double-digit EBIT margins, surpassing the 7.2% margin achieved in 2022. As part of increasing profitability, the company has already successfully eliminated over 2,400 parts from the upcoming generation of the F-150 model in comparison to the current version.
According to Kumar Galhotra, President of Operations, the traditional business is projected to achieve an 8-percentage-point margin increase through reductions in structural and controlled costs. This cost reduction is intended to offset the impact of a 6 percentage point decrease in net pricing, indicating the competitive market conditions for traditional vehicles.
Despite the substantial investments in EVs, Galhotra emphasized that demand for internal combustion engine (ICE) vehicles still surpasses the company's production capacity. Ford plans to increase capacity through its Ford Blue initiative by adding over 160,000 units in the next 10 months. This reveals the continued relevance and market demand for ICE vehicles in the foreseeable future.
Ford's strategy appears to involve optimizing the traditional business to generate higher margins in the short term, while simultaneously investing in EVs to position the company for long-term growth and sustainability. Successfully navigating this transition will be crucial for Ford and other traditional automakers to remain competitive in the evolving automotive industry.