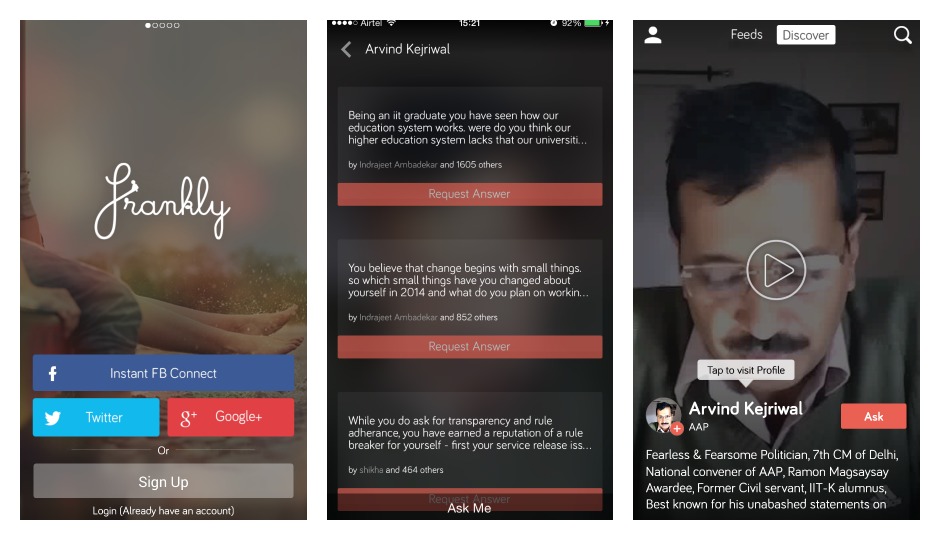 10 February, 2016, New Delhi: Once again another startup has shut down its operations and this time it is Delhi based video micro-blogging platform Frankly.me. The company had raised a seed funding of US $600,000 million from Matrix partners in January last year. The company has also laid off 40 employees in Nov 2015.
Founded in 2014 by Nikunj Jain and Abhishek Gupta, FranklyMe is a video sharing service and social media networking service to communicate experiences, stories and information through velfies. This social media networking website allows its users to ask questions of their choice and get responses in the form of video selfies. Users can create vlogs, celebrities, politicians, authors, sportsmen, fashionistas, and music lovers can use this platform to communicate democratically, fearlessly, in a fun filled creative manner with citizens, fans and lovers without the hassle of a long monotonous text. The maximum duration of a video is 90 seconds. For Businesses, brands and professionals, FranklyMe works like a video infrastructure facility which allows them to aid their brand communications by relying on a more personalised and better registered medium, with their users.
The company couldn't raise Series B funding and recently pivoted to Dubsmash sort of product, but with very little traction.