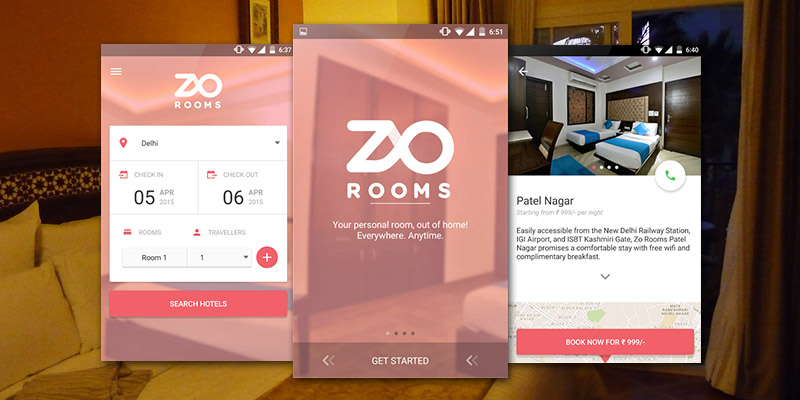 10 February, 2016, India: Zo Rooms has been missing from the site and it's been more than 24 hours since the website showed its last activity. Zo Rooms which raised its last funding of US $30million has not been seen in operation. Its website is not working and neither the app is functioning from more than 24 hours. (Latest Update : The website is up and running again !)
Earlier, there were rumours in the market that Oyo rooms is on a final stage of acquiring Zo Rooms. Now recent report suggests that the deal has taken place and confirmation will be soon released in media. However, the shutdown without a notification has certainly upset the customer and it had already created a bad image of the company.
ZO Rooms is a chain of premium budgeted hotels in India. It was initiated by the founders of Zostel (India's first backpacking hostel chain) Akhil Malik, Dharmveer Singh Chouhan, Paavan Nanda, Tarun Tiwari, Chetan Singh Chauhan, Abhishek Bhutra and Siddharth Janghu in 2014. In a short span of time, ZO Rooms has created a presence in cities like Delhi, Gurgaon, Noida, Mumbai, Bangalore, Ahmedabad, Jaipur, Goa, Pune, Jodhpur, Chandigarh etc.