The Bengaluru-based fresh fish and meat retail giant, FreshToHome, raised $104 million in a Series D funding round, which made it one of the biggest funding rounds in the last one year as startups struggle with the funding winter when capital is not as easy to accumulate. Being operationally profitable, the company termed itself a 'proficorn'.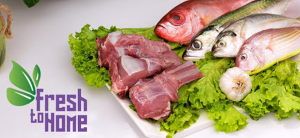 The winter funding round was headed by the Amazon Smbhav Venture Fund and saw the participation of established investors, such as Iron Pillar, Investcorp, Investment Corporation of Dubai, Ascent Capital and others. New investors E20 Investment Ltd, Mount Judi Ventures and Dallah Albaraka also joined in this round of fundraising. The latest fundraising, D series, comes post its Series C round when the startup raised $121 million two years ago.
Although, this time, Co-founder and Chief Executive Officer Shan Kadavil did not reveal the valuation at which the round was raised, but said the valuation for Series D was twice more than what it was when it raised Series C.
Furthermore, Kadavil said, "We've grown about 10x in the last three or four years. Last year, we've seen sustainable 30-40 percent of growth, which is a great number too. We've also seen bottom lines growing quite rapidly. The latter is really what enabled us to do one of the largest fundraisers in Indian consumer tech. Now while it is lower than Series C, we are only raising as much money as we need. There's no point raising more money than you require."
He said that the company pivoted on profitability, which led them to raise this round even amid a tough macroeconomic environment.
"It is believed that value is when you get an exit, or you get a return on the capital that you've invested that because the public markets have corrected themselves will be based on your profitability pool or gross margins or some other metric, not just the top line. With that, we shifted gears quite early on. That's one of the key things that we build a company on which is really that we need at least a 40 percent gross margin stack between sourcing to selling," he added.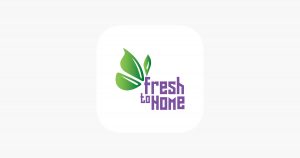 According to the CEO, the company is at $130 million (Rs 1,100 crore) in its annualised revenue. Right now, FreshToHome is operating in 153 cities in India and in seven locations in the United Arab Emirates (UAE).
The money raised by the company will be used for three things for the capital: "to invest more into 100 cities out of the 160 cities it is present in as they entered these locations in the last 18 months, to expand into Saudi Arabia, which is the largest market in the Gulf Cooperation Council (GCC), and to expand its omni channel network."
"There's a fair amount of investment in deepening our roots in these 100 cities — increasing the revenues, getting them to a larger roadmap, that's a key part of the use of capital," Kadavil said. He also said that the UAE market has served the company well in the last two years of its operation, and it now gets 15% of its revenues from the Gulf nation.
"In the last 12 months, we've launched 30 stores in Bengaluru and these are doing very well. From a revenue standpoint, it's not material because our online revenues are quite large. But, from a new user and acquisition standpoint, we've seen about 20 percent of our new users in Bangalore are now coming from these 30 stores. That's a very interesting metric for a company that's scaled in a mature market like Bengaluru, and that's a playbook for us to replicate," the co-founder added.