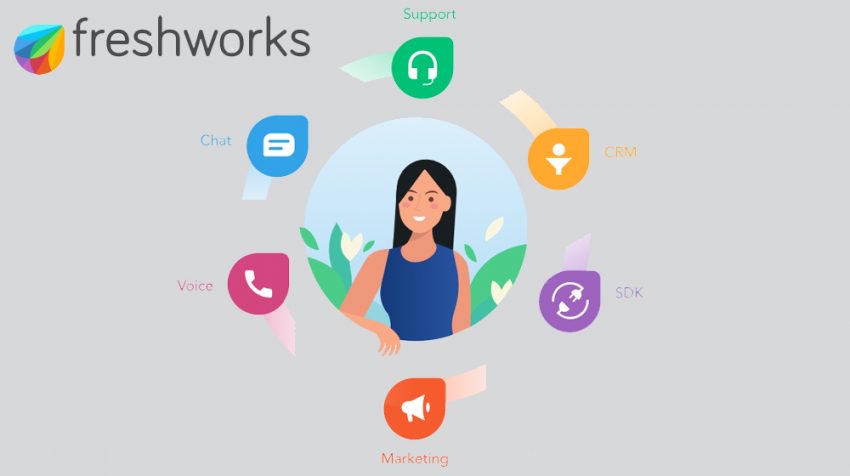 Freshworks is a name that escapes the mind of most laymen consumers but in fact, makes up a very important aspect of a startup's ecosystem, which is why it is one of the most rapidly growing Software as a Service (SaaS) brands in the market.

A broken TV and the need for its immediate servicing triggered the idea of founding Freshworks in Girish Mathrubootham, the founder, and CEO of the company. Thus, Freshworks originally started under the name of Freshdesk on October 13th, 2010. The work on the first prototype also started at this point.

What is Freshworks?

For most business service providers, software is more of a liability than an asset. It is clunky, hard to use, comes with a non-intuitive user-interface, and so, dealing with it becomes a task in itself. Here, Freshworks comes to the rescue. The company is dedicated to providing better software for businesses which is easy to use and customize and also affordable. The company under the umbrella name of Freshworks creates multiple business solutions. These include:

Freshdesk – Customer Support Software
Freshsales – Sales CRM software
Freshservice – IT Service Management
Freshcaller – Call Centre Management
Freshteam – Applicant Tracking
Freshchat – Customer Messaging
Freshmarketer – Conversion Optimization Suite
Here is CEO, Girish Mathrubhootham in an interview describing Freshworks:
Growth:
Since its founding, Freshworks has seen nothing but highs. The company keeps a low profile in the media and has not had any public fallouts or controversies. At least, none have been caught by the popular media till now. However, what it does have is an incredible story of highs and growths. Here is their story of how they have grown year after year.

After being founded in 2010, Freshdesk (now Freshworks), went public in 2011 as a customer servicing company. Four days after this development, the company signed its first customer – Atwell College in Australia. It received its initial capital of USD 40,000 by winning the Microsoft BizSpark Start-up Challenge in the same year.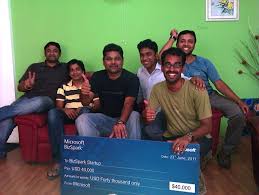 In 2012, the company introduced game mechanics in order to make customer support more fun for its agents as well. Till date, the company is known as one of the hospitable environments for employees to work in.

In September 2013, the company declared that it had reached the milestone of 10,000 customers from across the globe.

In January 2014, Freshdesk brought a new product to the market- Freshservice – which is an IT service department. In September of the same year, the company also upgraded its office space to the prime location of Downtown, San Francisco.
A month later and just over a year after reaching 10,000 customers, the consumer base of the company had tripled. Freshdesk at this point was operating with 30,000 customers.

In January 2015, the company expanded and opened up its second office in London and in April, the third office in Sydney. 2015 marked 5 years since the conception of Freshdesk. It was also the year when the company reached 50,000 customers.
In August 2015, Freshdesk acquired a co-browsing and video-chat platform – 1CLICK.io. Soon, a second acquisition followed when the company got a hold of Frilp – which was an online service discovery platform. On the heels of this came the acquisition number 3 – Konotor. This service was acquired to extend mobile customer support.

The beginning of 2016 saw two new acquisitions by Freshdesk. The first one was of Framebench, which was acquired to strengthen their customer support service. The next and their fifth acquisition was Airwoot. Airwoot was again used to enhance social customer support.
The May 2016 saw Freshdesk's fifth operational office opening up in Berlin. By June 2016, a new service was launched by the platform – Freshsales. 2016's third, and overall sixth acquisition in two years was Chatimity. This is a social chat platform that is used to enhance Freshdesk's live chat abilities.

2017 became a transitive year with Freshdesk finally upgrading its name to Freshworks. All its sub-services are now operated under this common umbrella. In order to enhance this integration into the ecosystem – a data integration platform called Pipemonk has been acquired.
The company also acquired Joe Hukum, a chatbot studio in 2017. The 9th acquisition by Freshworks is Zarget. Zarget is a venture into marketing software.

In 2017, 4 new Freshworks subsidiaries were launched – Freshteam, Freshchat, Freshcaller, and Freshmarketer.

Funding:

Freshdesk after receiving USD 40,000 from the Microsoft BizSpark challenge, ran its first round of funding in 2011. Here, it received USD 1 million from Accel Partners.

In 2012, it became Tiger Global's first SaaS investment. Along with its existing investor, Freshdesk raised USD 5 million.

The third funding round took place in 2013, and Accel and Tiger Global raised USD 7 million for the 3-year old company. In the Series D round of 2014, Freshdesk was the Google Capital's first foreign investment with a funding of USD 31 million.

In 2015's Series E funding round, a huge jump was observed in the capital raised. USD 50 million was raised from Accel Partners, Tiger Global, and Google Capital. Series F in 2017 saw a new entrant in the investors. An Indian start-up funder – Sequoia Capital along with Accel raised USD 55 million for the company.

In 2018, Freshworks makes a massive jump in the big leagues. With an infusion from Sequoia and Accel partners, USD 100 million has been raised for the company. This has finally made the 8-year old company India's next Unicorn start-up, as their evaluation reached USD 1.5 billion.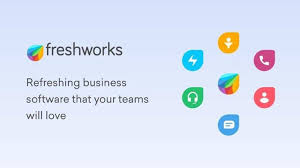 The Future:
The story of Freshworks is a clean, simple, and strategic one.  The company's CEO, Girish Mathrubootham stated that the company aims at growing 50-100% annually through various acquisitions and more aggressive funding rounds.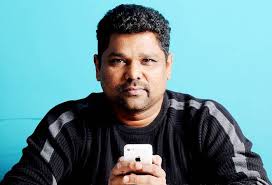 Today more than 150,000 companies have their businesses relied on the software solutions provided by Freshworks and the Freshworks team believes that it's just the beginning.