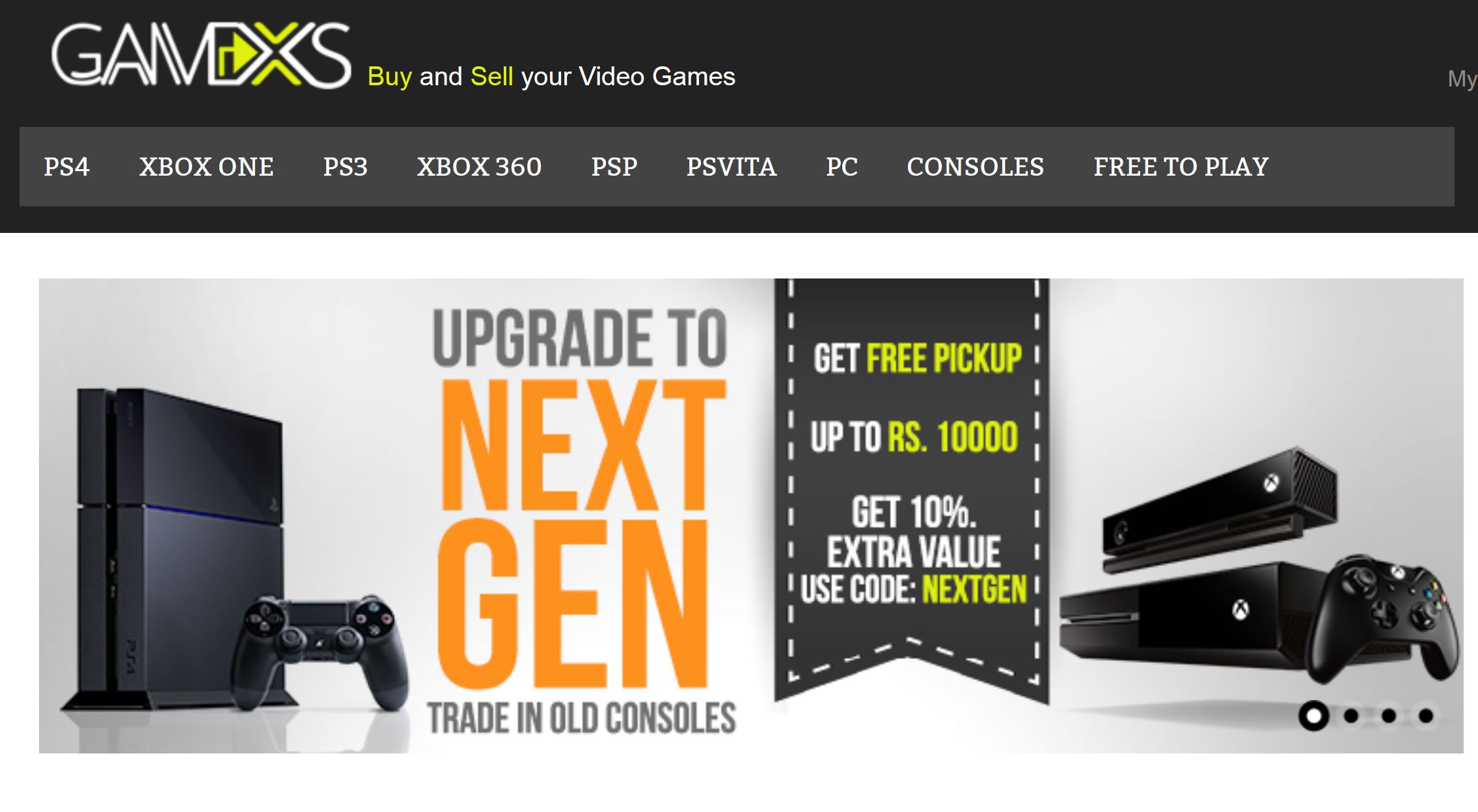 22nd September 2015, Mumbai : GameXS.in, pronounced "Game Excess", India's largest pre-owned game store, has raised an undisclosed amount of angel investment from Lead Angels. "The funds will be used to scale up operations, broaden product portfolio and build a larger team to make gaming more accessible & affordable to the Indian gamer." said Kabeer, Founder & CEO. The company was founded in
2012 by Kabeer Jain, an IIT Delhi graduate (2009). In 2014, he was joined by Abhishek Jain, an
IIT Roorkee graduate (2011) who took up the responsibility and position of COO.
Sushanto Mitra Founder & CEO Lead Angels added "GameXS' USP is their extensive collection
of pre-owned games and consoles as well as their quality assurance that makes buying used
games fast and hassle free as opposed to classifieds. In addition, with their proprietary trade-in
algorithm, GameXS allows gamers to sell any game at any time at a fair price in just a few
clicks. "
An avid and passionate gamer himself, Kabeer says "Typical Indian gamer is passionate and
reads a lot about games and the gaming industry world over, but is not able to play most of
them because of high prices. There are grey markets where one can buy and sell used games,
but they are simply rip offs or too hasslesome and untrustworthy. By offering fair prices, simple
and convenient checkout to buyers & sellers, and crazy fast pickups & deliveries, GameXS
enables gamers to get to gaming quickly while getting the most bang for their buck."
"With a completely automated process, we have made selling games as easy as buying things
online", said Abhishek "and now offer free doorstep pickup within 1 day in over 5000 pincodes.
This time is down to 3 hours in Gurgaon."
Sanjay Krishna Goyal, a veteran entrepreneur & angel investor said "Kabeer and Abhishek
have clearly demonstrated a successful business model with clear consumer benefit. They
deserved to get funded to take their business to the next level. I believe they have the potential
to build a long term business in the gaming e-commerce sector."
By combining successful models of re-commerce and crowdsourcing, GameXS helps gamers
reduce their gaming costs by over 70%. The site has processed more that 10000 sale
transactions and close to 6000 trade-in transactions with a repeat customer rate of approx.
50%. This coupled with a huge Facebook following, GameXS has shaped up as the go to
destination for Indian gamers for gaming content and inexpensive products.
Going forward, GameXS plans to grow the pre-owned games market making gaming more
accessible in India. Also game rentals, e-sports, merchandising, and gaming content
development are some of the focus areas for the company.
Comments
comments