General Motors reports its Q1 2023, stating that is a breakout year for EVs. The automaker releases the data for the number of EVs sold for this quarter. As it approaches the launch of two highly anticipated electric vehicle models, GM has made significant efforts to expand its range of EV offerings in the United States. The company has now announced that 2023 will be its "breakout year" for electric vehicles, as stated in its latest quarterly delivery results released earlier today.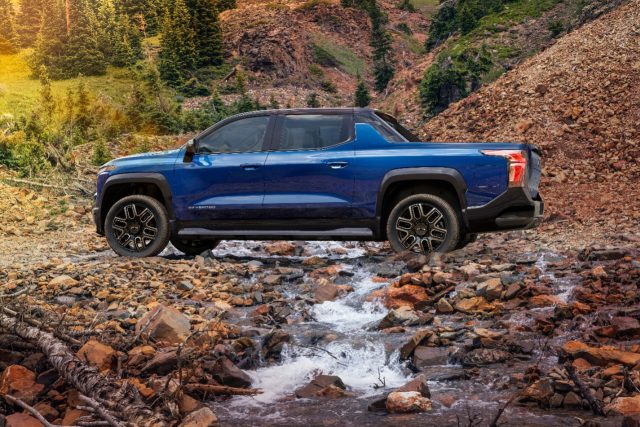 GM's latest quarterly delivery results show that the company delivered a total of 20,670 electric vehicles, comprising 19,700 Bolt/Bolt EUVs, 968 Cadillac Lyriqs, and 2 Hummer EVs. Additionally, the first 500 mass-produced units of GM's BrightDrop electric van are now being delivered. While these figures may not be extraordinary for an automaker that routinely delivers millions of vehicles per year, they do demonstrate that the company and its brands are moving in the right direction. GM states that it is "on track to build 50,000 EVs in North America through June and double that in the second half [of the year]." In addition to increasing its EV production, GM is set to launch its first electric truck, the Silverado EV, in the coming months, followed by the GMC Sierra EV variant and the Chevy Equinox EV SUV.
EV production
GM's Vice President, Steve Carlisle, has reported that the company has had an impressive start to the year 2023. The automaker gained considerable market share in the first quarter, sold over 20,000 electric vehicles in a single quarter for the first time, and maintained strong pricing and inventory levels. Additionally, GM is leading in the fleet and commercial market, and all of its brands are gaining momentum as they gear up for a busy season of new product launches.
Despite these successes, GM cannot rest on its laurels. The company faces significant challenges, including the head start that its long-time rival Ford has taken in the electric truck market, the growing competition from Tesla's luxury electric vehicles, and the fact that both Ford and Tesla are expected to dramatically outpace GM's EV production this year. For instance, Ford is on track to produce 2 million EVs annually in just three years, while GM is targeting half a million by 2025. GM has been working to increase its EV offerings and production capabilities, and the company has declared 2023 as its "breakout year" for EVs. Nevertheless, the automaker will need to continue to innovate and execute flawlessly to achieve its ambitious goals and maintain its position as a leader in the automotive industry.