GM is poking fun at the Tesla Cybertruck by releasing a strange icon in the newly delivered GMC Hummer EV electric pickup truck's software. An internet sleuth on the Cybertruck forum spotted the icon which evidently showed an EV Hummer being placed on a Tesla Cybertruck. It was named "lights".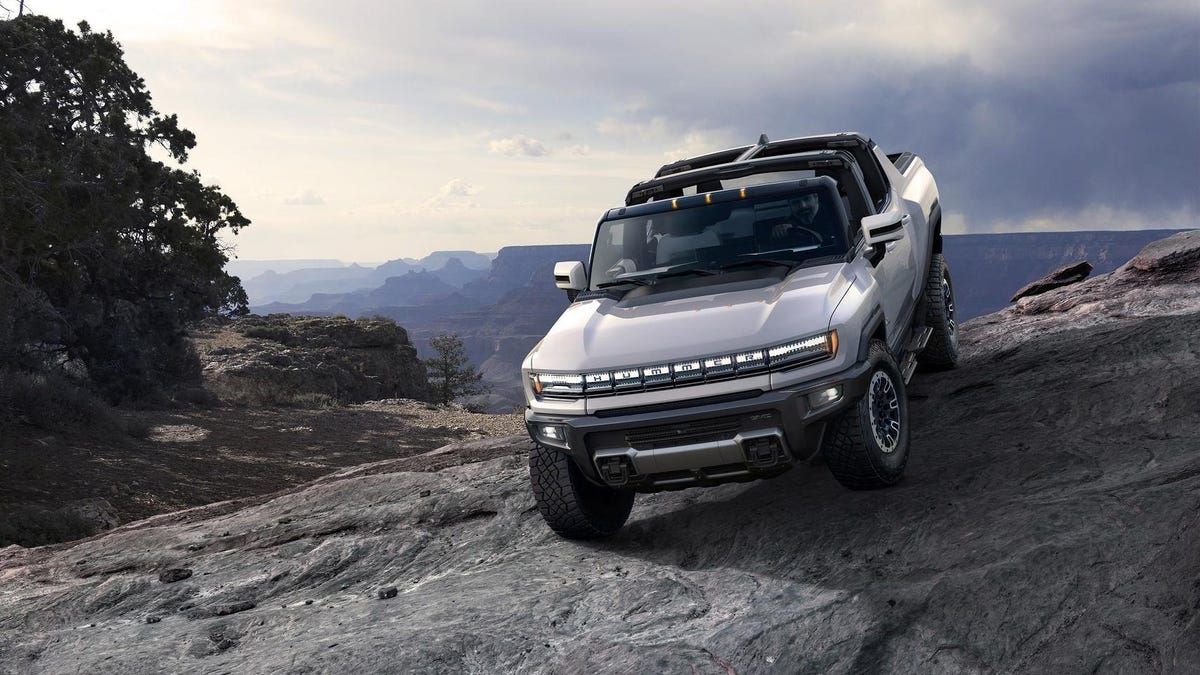 In the past, there were times when General Motors made such fun launching new vehicles. When the Chevrolet Bolt was launched, the advertisement showed that the vehicle pictures were taken in front of Tesla headquarters in Palo Alto. Another time was while the deliveries of Chevrolet Bolt started from the nearest dealership to the Tesla Fermont factory.
This time, the GMC EV Hummer and Tesla Cybertruck are not direct competitors. Yet, GM adds a friendly banter that Tesla. As seen in the icon below, the GMC EV Hummer's rear wheel is being placed on Cybertruck's front. From far it might confuse a regular viewer, but when you look closely the outlook of the vehicle is Tesla's Cybertruck's. In the past, this has not impacted either GM's sales or Tesla's sales in any manner. Since the icon meaning is left for the customers to understand it is not a threat but something to take in a friendly manner.
No direct competition
Interestingly there is no direct competition between both the vehicles. Though the Tesla Cybertruck will be launched into the market late, the vehicle is being designed for customers opting for a much cheaper one. But General Motors is selling a GMC EV Hummer which costs $80,000, much higher than the expected cheapest model of Cybertruck. The cheapest model of Cybertruck is predicted to be around $39,900.
Meanwhile recently General Motors CEO Mary Barra was being criticized as US President Joe Biden credited Barra for electrifying the auto industry. While many EVs from Tesla and Ford are making it to the list, General Motors hasn't specifically contributed to the EV industry compared to other EV makers.
It's wrong for Biden to give Barra credit for "electrifying the entire auto industry". She did no such thing. I know they are just playing politics, but as someone passionate about electrification I don't think she deserves presidential recognition on thishttps://t.co/OKyYayxwdc pic.twitter.com/hIozJ4ysUb

— Fred Lambert (@FredericLambert) November 18, 2021
The competition between automakers keeps increasing alongside the politics and other details involved. However, it is to note that mergers, partnerships, and other kinds of deals are currently going on. Especially as the need to shift to electric vehicles is more important now than ever, moving fast with support from supply chain companies, battery recycling companies, and others is crucial. Regardless of the situation and ongoing incidents, it is a well-known fact that the strongest competition for automakers is Tesla.