Recently, Bangalore hosted one of the country's biggest mobile app events, The Global Mobile App Summit and Awards. The event saw speakers and representatives from some of the industry's leading platforms and enterprises take the stage and share insights into the mobile startup industry's current landscape.
Thousands of developers, marketers, and entrepreneurs converged under the roof of the Sheraton Grand at Bridge Gateway to attend a packed agenda of speeches, panels and an exhibition.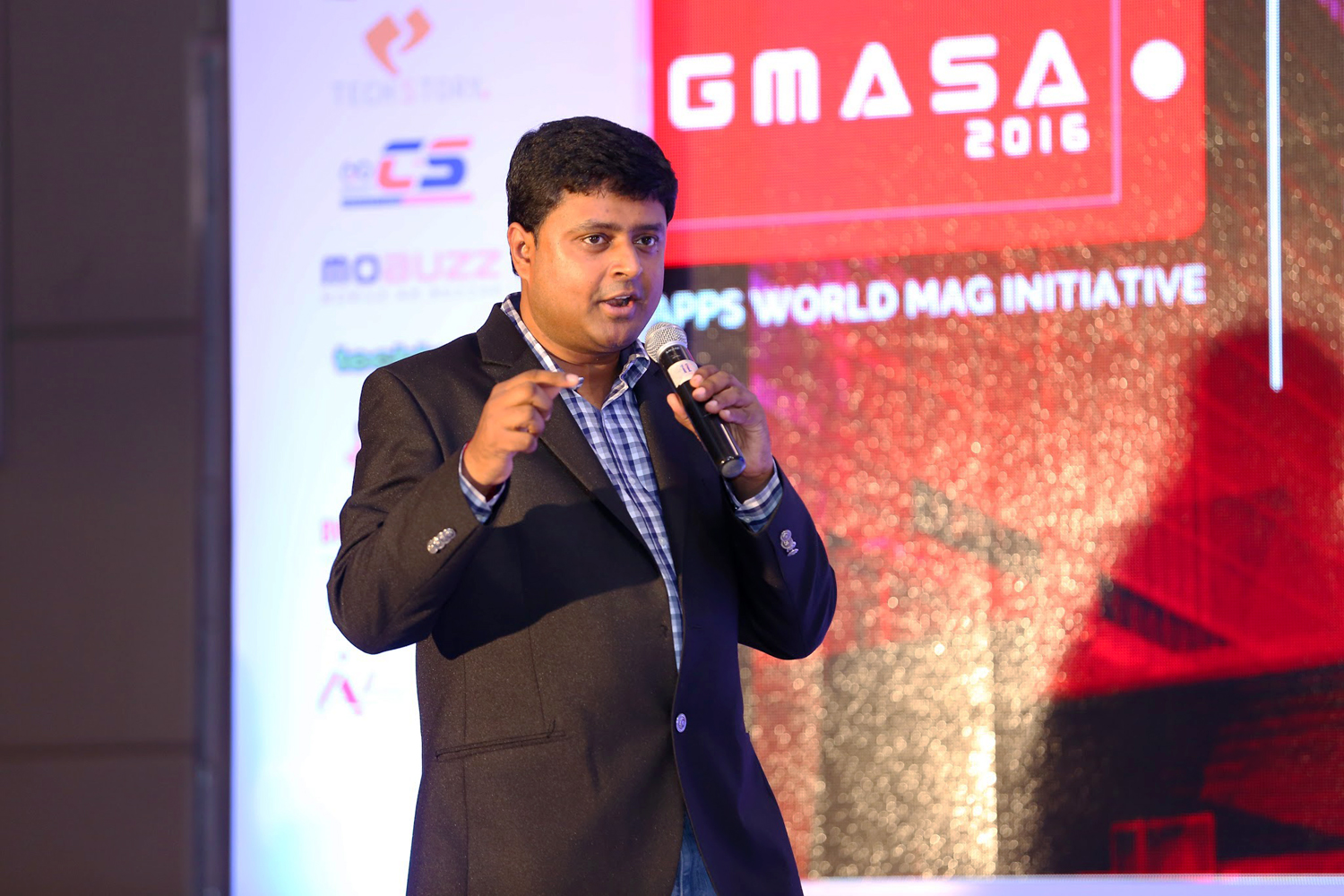 We caught up with the Chairman of GMASA, Mr. Venkatesh C.R. and he shared his vision and his experience in starting a global event like GMASA.
How would you describe GMASA in a few words?
Global Mobile App Summit and Awards (GMASA) is a global mobile event that brings together the  best thought leaders, innovators and developers from the mobile industry under a single roof to impart their knowledge and insights on the key trends in the mobile industry.
What were your instincts in starting up such a big event?
With the explosive growth of the mobile sector in our country, one of the major challenges that mobile startups and marketers have to face is discoverability and sustainability.  So, the idea was to present them with a platform where they can interact with those who have successfully scaled the ladder, and gain insights on how they can successfully sustain their business within the industry.
What really drives people to GMASA?
Mobile and m-capabilities have essentially become the buzzword of today's tech-driven community. There's an app for everything, and people are always on the lookout for a number of ways in which mobiles can make their life easier. Therefore, events like GMASA are bound to pull them in. The opportunity to see what's the latest in the industry and the chance to learn more about them is definitely a driving force.
What is GMASA's contribution to startups?
In addition to some of the keynotes and panels which focused on mobile startups and the know-hows of overcoming some of the major challenges, we also had two startup-focused features: the Startup Pitch Fest and Your Startup Story. The Pitch Fest was aimed at entrepreneurs who were looking for interested investors for their startup, and the Startup Story focused on highlighting the journeys of successful startups from their conception to their realization. Startups, therefore, had a lot to look forward to in attending this event.
Having hosted three successful editions of this event, what's next down the road for GMASA? 
We are now looking at destinations to host our next edition. Our Bangkok edition was a grand success, so there are tentative plans for more like it, which will be revealed down the line.
What's your advice for those who are planning to build their own business in the mobile industry? 
Whatever you decide to do, make sure your idea is unique and not just an improvement or repeat of another app/business. Once you've found what you're going to do, work at building interest and buzz around it. Find a good mobile app marketing strategist to help you with it. There will be detractors, but always trust your instincts, and don't get discouraged if things don't seem to be falling into place.
Related Read: GMASA 2016 Insights Shared In The Mobile App Summit !