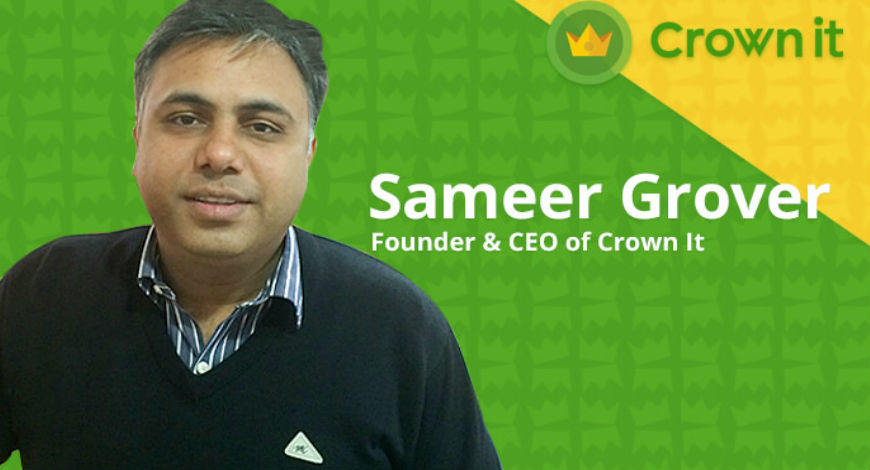 26 August 2016, India :
Crownit, the leading local merchant discovery and privileges platform, has secured funding from the founders of some of the leading tech companies in India. FreeCharge founders Kunal Shah and Sandeep Tandon, Freshdesk founder Girish Mathrubootham and ex-Snapdeal CPO Anand Chandrasekaran have invested undisclosed amounts into Crownit, underlining its rapidly growing stature within the country's entrepreneurial community as the Meituan of India.
Talking about the investment, Girish Mathrubootham, Founder, FreshDesk, said, "Crownit has razor sharp focus on customer satisfaction. A company at such early stage with so much passion on customer delight is something which awed me. And clearly the business model is disruptive and solving a big problem which local merchants face in India."
Kunal Shah, Founder, FreeCharge, said, "Crownit has built a sustainable marketing programme for offline merchants. The consumer engagement of Crownit has proven that the product really works and has wide acceptance. At scale across 25 cities and 50K merchants it will work beautifully. Crownit is clearly turning into the Meituan of India."
Crownit is India's leading O2O platform, connecting consumers with local merchants. Launched in July-2014, it has seen widespread growth across four cities including Delhi, Mumbai and Bangalore. The company offers its users cashback at local merchants, and customers can redeem their crowns (Cashback) by shopping online, book movie tickets, pay their bills and many more.
Also read-