General Motors has announced its decision to follow Ford in adopting Tesla's North American charging plug standard and provide GM electric-vehicle buyers with access to the Tesla Supercharger network.
The agreement, disclosed during a Twitter Spaces event featuring GM CEO Mary Barra and Tesla chief Elon Musk, means that three of the leading electric vehicle (EV) sellers in the North American market have now reached a consensus on a charging hardware standard. This move has been well-received by investors, leading to a rise in both GM and Tesla shares.
The alliance among these rival U.S. EV manufacturers carries significant commercial and public policy implications, challenging the Biden administration's requirement of adopting a rival "combined charging system" (CCS) standard for federal subsidies.
However, Transportation Secretary Pete Buttigieg has expressed belief in an eventual convergence to one system with the aid of adapters.
With Tesla, GM, and Ford accounting for around 70% of current U.S. EV sales, industry executives consider uniform EV charging connectors crucial for wider consumer adoption. GM's Barra also mentioned potential cost savings of $400 million resulting from this agreement.
Referred to as the "snowball effect" by Consumer Reports senior policy analyst Chris Harto, the recent deals between Tesla and the Detroit automakers are perceived as a win for Tesla from a consumer perspective.
Tesla's extensive deployment of its distinctive fast-charging stations across North America has given it a significant advantage, with Tesla Superchargers accounting for about 60% of the total fast chargers in the United States and Canada.
Harto believes that these agreements could lead to a growing trend of more automakers adopting the Tesla standard as they recognize its benefits.
For GM and Ford, the decision to provide their customers with access to Tesla's rapid charging network is a calculated bet, hoping that the advantages outweigh the risk of losing potential customers to Tesla.
This alliance between Tesla, GM, and Ford puts pressure on other automakers and independent charging network operators that have adopted the rival CCS standard.
The dominance of Tesla's standard in North America could pose challenges for charging station manufacturers already invested in CCS, although they could still rely on adapters to serve Tesla, Ford, and GM vehicles.
The stock prices of charging companies like ChargePoint and EVgo experienced a decline following the announcement.
General Motors' Decision to Adopt Tesla's EV Charging Technology
GM has committed to equipping its EVs with connectors based on Tesla's North American Charging Standard design from 2025, allowing current GM EV owners to utilize Tesla fast chargers through adapters.
Tesla CEO Elon Musk emphasized that Tesla would not show any preferential treatment towards its own vehicles, aiming for an even playing field among rival brands accessing the Supercharger network.
Ford's CEO Jim Farley also announced a similar agreement with Tesla, enabling Ford electric vehicle owners to access Tesla Superchargers in North America starting in early 2024.
The agreements between Tesla, GM, and Ford to adopt Tesla's North American charging plug standard and provide access to the Tesla Supercharger network are expected to have several significant impacts.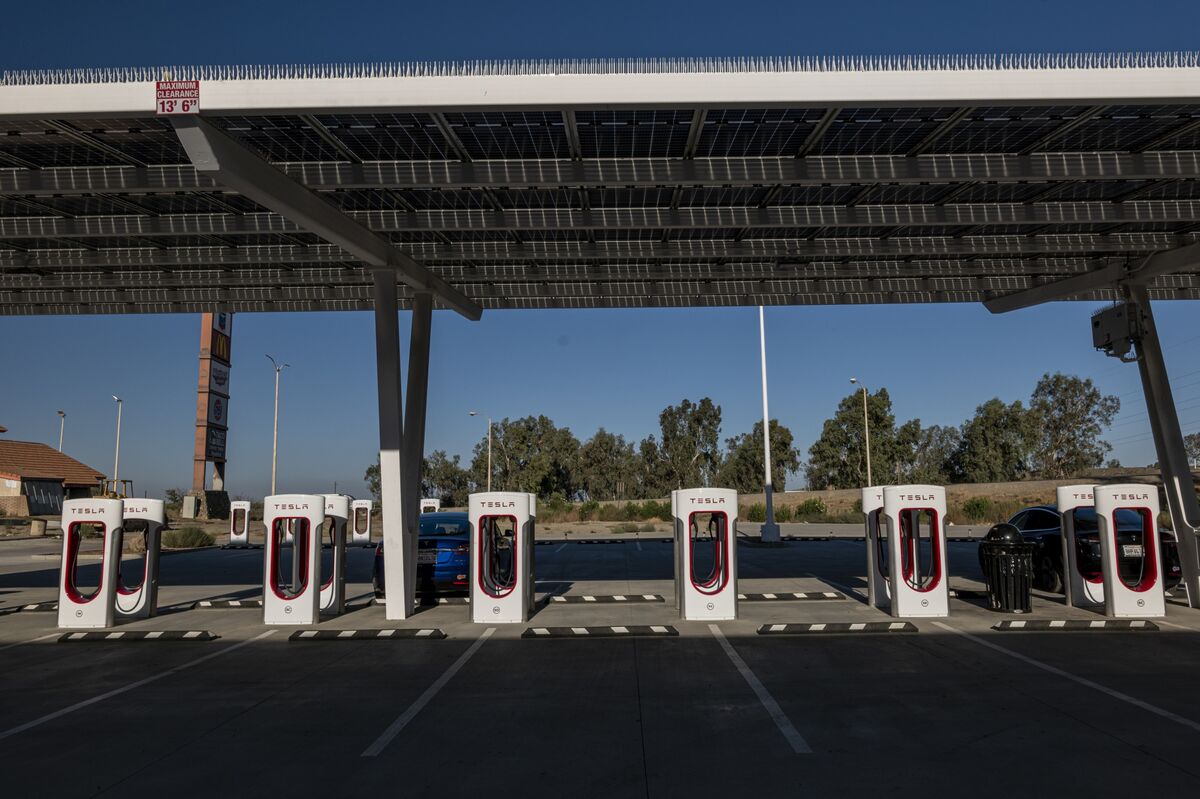 Firstly, customers of GM and Ford electric vehicles will benefit from increased convenience, as they gain access to Tesla's extensive Supercharger network, reducing range anxiety and improving the overall EV ownership experience.
Secondly, the adoption of a common charging standard by these major automakers promotes standardization within the industry, potentially leading to a unified charging infrastructure that benefits EV owners across different brands. However, this move also poses challenges for charging network operators and manufacturers invested in the rival CCS standard.
Moreover, the agreements may influence government initiatives and funding for charging infrastructure, requiring potential adjustments based on the growing prominence of the Tesla standard.
Lastly, the collaboration among Tesla, GM, and Ford sends a positive signal to consumers, emphasizing the importance of a reliable and accessible charging network, which could further accelerate the adoption of electric mobility.