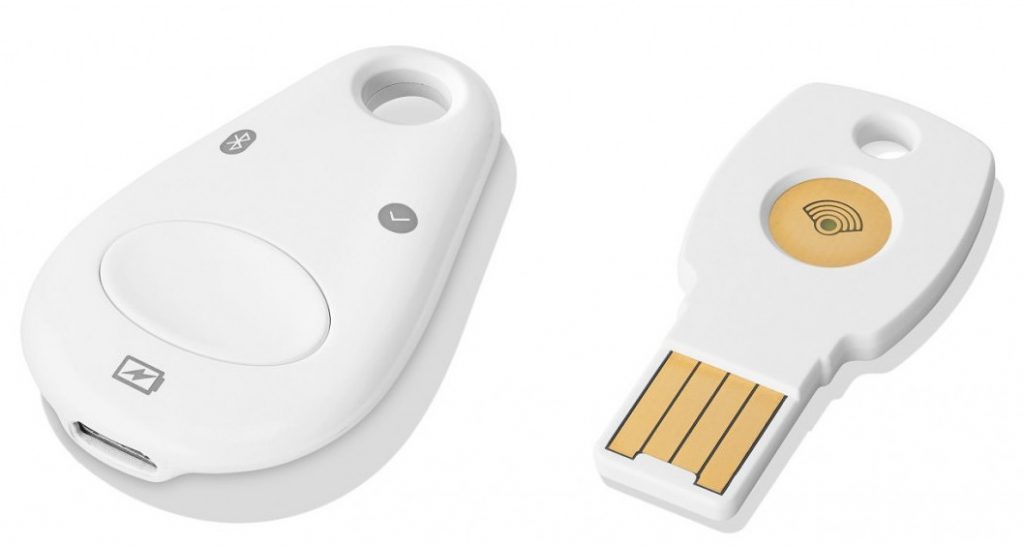 26 July 2018
Google on the second day of Cloud next 2018 revealed its own 2FA Security key which is a part of the Titan Secure elements family. It also introduced the Edge TPU for the IoT. Last year, Google mentioned its intentions to "built a microcontroller" for its servers in data centers.
The Titan Security key features Google firmware so that it becomes easier to verify the integrity of physical key. It also features a physical security key that is especially phishing with two-factor authentication. The key comes with NFC enabled, Bluetooth, and charging with USP Type C for mobile devices. Google also said that Titan Security Key can be purchased by the Customers of Google Cloud.
Google's key is based on the protocol for FIDO U2F which is short for "universal 2nd factor". When a user creates an online account, then the system will create two encrypted tokens: one is private and the other is public.
"Titan Security Key gives you even more peace of mind that your accounts are protected, with assurance from Google of the integrity of the physical key," Google says.
Apart from that, Google has announced the Edge TPU, which is a purpose-built ASIC chip designed to run a model of TensorFlow Lite. It also runs a machine running model with more focus on "performance per watt" and "performance per dollar". It will be able to run real-time, and intelligent decisions "at the edge".
Picture Credits: DigitalTrends
Comments
comments