12 March 2019, India:
Google has launched YouTube Music and YouTube Premium in India. These services were launched in US market in June 2018.
YouTube Music will have official songs, albums, thousands of playlists and artist radio. It will also have some extra contents like remixes, live performances, covers and music videos.
Users can enjoy the new ad-supported version of YouTube Music for free. The company has also launched YouTube Music Premium – a paid membership that will allow users to play a YouTube music video in the background.
Many users were demanding background playback features since a long time.
The Premium will also allow offline downloads and an ad-free experience. The plans starts from ₹99/month.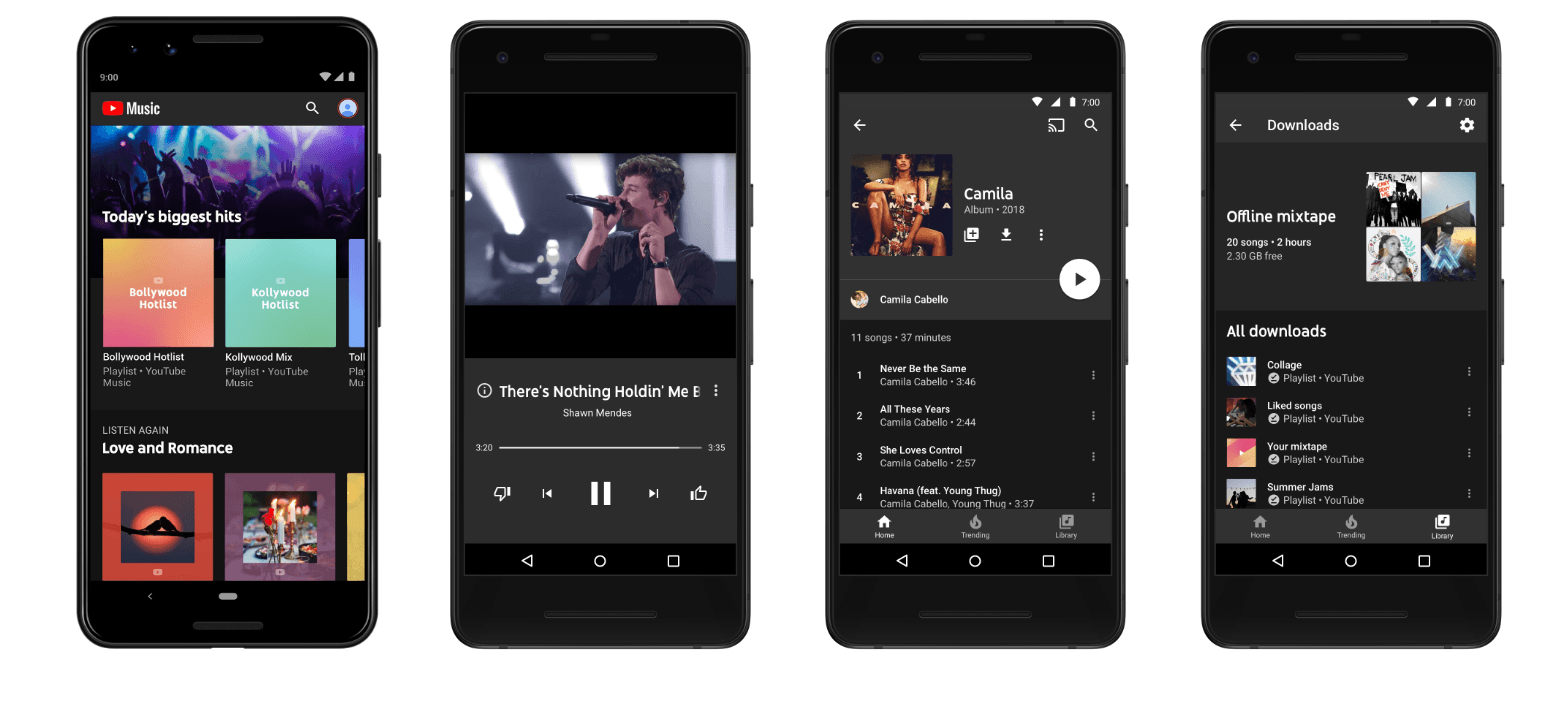 Google Play Music subscribers will get a YouTube Music Premium membership as part of their subscription each month.
And Google Play Music users will still be able to access all of their purchased music, uploads and playlists in Google Play Music.
Google has implemented Smart Search feature, so that users so will be able to find the song, even if they can't remember what it's called. For example you can search "That rap song with flute".
Google has also launched YouTube Premium. It includes ad-free, background and offline play across all of YouTube.
Premium Members will be able to access YouTube Originals including Cobra Kai, BTS: Burn The Stage.
YouTube Premium includes YouTube Music service. It's price will be ₹129 rupees for all new members.
The company also announced that Samsung Galaxy S10 users can enjoy 4 months of free, uninterrupted access to YouTube Premium, which includes access to YouTube Music.
Recently the rival Spotify has launched it's services in India. YouTube Music will also face competition from Gaana, Apple Music, Amazon Prime Music, Saavn.
(Image – Google)
Comments
comments