Alphabet Inc., the parent company of Google, recently released its fourth-quarter results which fell short of analyst predictions. The company's sales, after excluding partner payouts, were $63.1 billion, missing the expected $63.2 billion by a narrow margin. This news caused the company's shares to drop by over 3% in after-hours trading.
The lackluster results come at a time when Google's core advertising business is facing numerous challenges. The US Department of Justice has called for the breakup of the company's ad-technology business due to allegations of illegal monopolization in the market.
Additionally, Google's search business, which is the main source of its ad revenue, may face competition from new entrants. Last year, Google declared a "code red" in response to the popularity of Open AI's ChatGPT.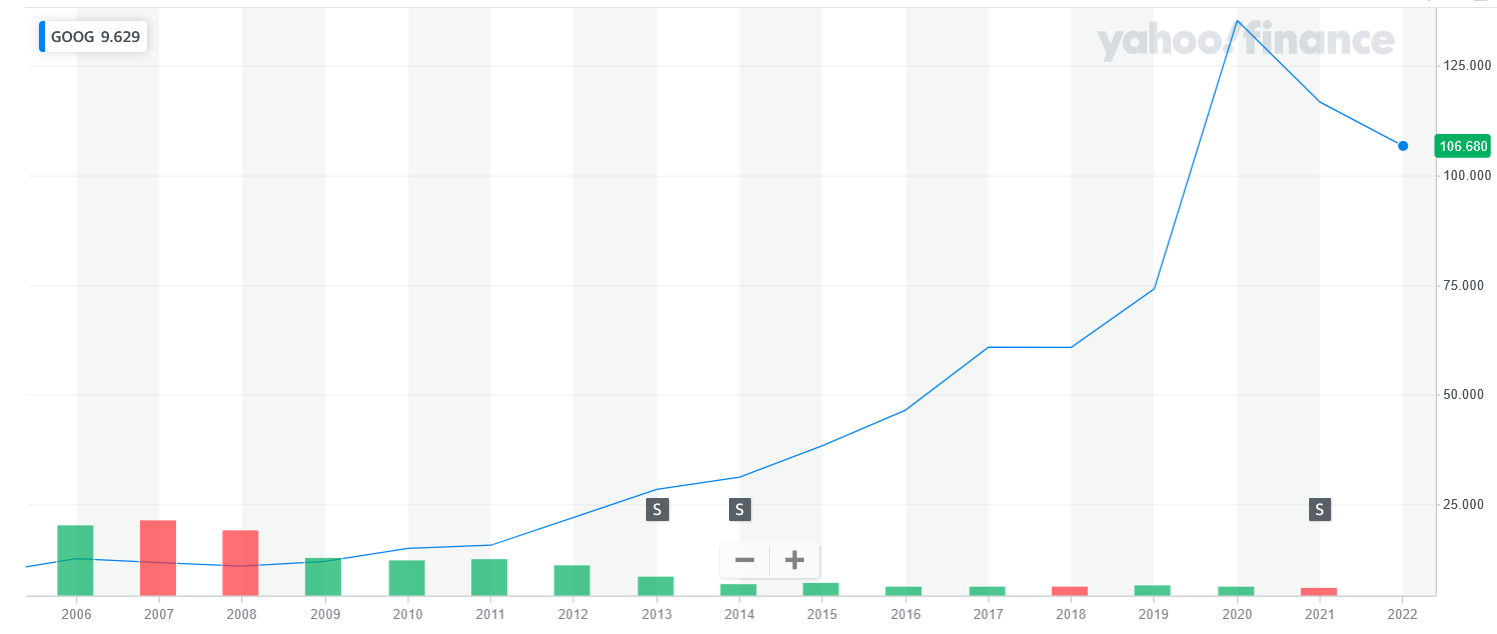 In response, Alphabet CEO Sundar Pichai has placed a strong emphasis on artificial intelligence. The company plans to change the way it reports AI activities, with the DeepMind division, focused on AI research, now being included in Alphabet's corporate costs.
What is the future of Google and Alphabet?
Pichai stated that the company is "excited by the AI-driven leaps we're about to unveil in Search and beyond." He added that users can expect AI-based language models like LaMDA to become available soon, as the company aims to make these models "a companion to search."
Despite the challenges, the company remains committed to efficiency, recently laying off 12,000 employees, or 6% of its global workforce, the largest job cuts in its history. Pichai stated that the company is "on an important journey to re-engineer our cost structure in a durable way."
The results of Google's ad business align with the trends seen in other tech firms. Despite reporting quarterly revenue declines, executives from companies like Snap Inc. and Meta remain cautiously optimistic about a potential return to growth in online advertising.
In the fourth quarter, Google reported a profit of $1.05 per share, missing the expected $1.20 per share. The results varied across Alphabet's portfolio, with Google's search and related businesses generating sales of $42.6 billion, falling short of the expected $43.3 billion. Meanwhile, YouTube reported ad sales of $7.96 billion, missing the expected $8.3 billion. This poor performance was attributed to increased competition with TikTok and new ad privacy restrictions on iPhones.
Google's cloud unit posted a loss of $480 million, which was better than the expected loss of $862 million. Despite not yet turning a profit, this unit is viewed as a strong growth opportunity for the company, generating $7.3 billion in sales, in line with analyst predictions.
Alphabet's Other Bets, including self-driving company Waymo and life sciences unit Verily, brought in $226 million in fourth-quarter revenue while incurring a loss of $1.63 billion. Verily recently made cuts to 15% of its staff in an effort to streamline operations.