In a shocking incident, the US Justice Department is thinking of suing Google on Tuesday on the ground that the search engine giant is dominating the digital advertising market.
According to people familiar with this matter said that the case is to be filed in the federal court of the US by the end of the week. However, the Justice Department and Google haven't commented anything on this currently.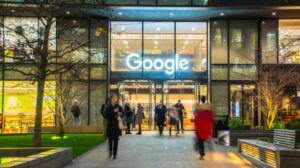 This will count as the second monopoly case of the Justice Department against Alphabet Inc's Google company which is the most important and popular digital ad market platform worth $278.6 billion. Google controls almost every technology that is used to buy, sell and served online advertising.
This will also count as the fifth major case that has challenged Google company's business practices and systems in the United States. The State attorneys have at before filed three different lawsuits against Google alleging that the company monopolizes the markets for different online searches, applications on Android mobile phones and advertising technology and violates several antitrust laws of the State.
According to 2023 estimates given by the research firm EMarketer, the company stands at Number 1 in the $626.86 billion digital ad market globally with the United States, denoting the biggest piece.
Moreover, the ads of the company are expected to bring around $73.8 billion in digital ad revenue in the US this year. The company runs a service of ad-buying for marketers and another service called ad-selling for publishers. Along with that, a trading exchange service is provided where both sides can complete their transactions in fast auctions.
In support, Google has argued that the market is very crowded and competitive in the online advertising sector. In the court filings, the company mentioned some of its rival companies and other tech giants who are also major players in the ad tech market like Amazon Inc, Microsoft Corporation, Meta etc.
The investigation by the department into Google's monopoly of the advertising technology sector goes all the way back to the Trump administration. However, the DOJ under former Attorney General William Barr sued Google over its search activities on the grounds that it had prevented competition by engaging in exclusive distribution agreements with wireless carriers and smartphone makers. The trial in that case is scheduled to start in September.