After more than 200 employees were terminated by Google from its Zurich office, Switzerland, workers started to stage a walkout on Wednesday.
Google's parent company Alphabet Inc declared to cut around 12,000 jobs that comprised 6% of its total global workforce around the globe in January
According to a tracking site Layoffs.fyi, more than 290,000 workers have been laid down by several tech companies across America since the start of the year. Likewise, Google and other tech giants trimmed half of their workforce.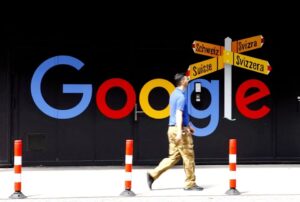 Workers working at Google's Zurich office have started protesting against the improper way of laying off employees from the office which is home to around 5,000 people.
IT worker's union Syndicom's representative stated that more than 2000 workers had been offered to decrease their wages and working hours in order to avoid job cuts. However, Google rejected their proposal.
"Our members at Google Zurich and all employees joining the walkout are showing solidarity with those laid off," a Syndicom spokesperson said.
"They are bothered by the non-transparent nature of the layoffs, and are especially disappointed that Google is laying off workers at a time when the company is making billions in profit every year."
A spokesperson for Google informed that the company had already made cuts to guarantee the roles remain aligned with its highest preferences.
"The consultation process has now concluded in Switzerland and employees whose roles were impacted have been notified,".
Earlier, Waymo, the self-driving technology company of Alphabet Inc. (GOOGL.O), informed Reuters on Wednesday that it had cut off 137 people, raising for the year total reductions to 8 percent of its employees.
Several technical roles have indeed been removed as a result of the cutbacks, according to a release from Waymo, in favor of a "focus on commercial success". The firm has fired 209 people so far this year.
The job cuts at Waymo are part of a bigger industry-wide reorganization which also affected Meta Platforms Inc., Rivian Automotive Inc., and General Motors Inc. (META.O).
Use of Google, Facebook, Instagram to uncover abortion cases
When abortion restrictions were imposed, with the assistance of internet corporations like Google and Facebook, police departments are resorting to social media platforms to collect evidence to prosecute women who are using medications to avoid getting pregnant or who are pursuing abortions.
This takes us to the story of Jessica Burgess, who backed her daughter after she performed an illegal abortion in Nebraska. According to Meta, the prosecution will be provided with an important piece of evidence.