It appears that Google will be liable for paying a sizable amount of money to a few of the terminated workers who have worked for the firm for a long time.
Numerous employees headquartered in Ireland may earn severance payouts totaling more than Euro 300,000, which, when converted to Indian rupees, is equivalent to over Rs 26.8 million.
Recently, Google announced an extensive termination and dismissed 12,000 employees worldwide as a portion of cost-cutting measures due to its worries over a slowdown.
Some 240 workers in Ireland allegedly were asked to depart from the organization. As per the cited source, the layoffs impacted around 85 employees in marketing, 80 in tech, and 75 in services and support.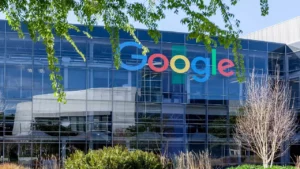 Based on the study, Google offered its fired worker's severance packages that also included six weeks of salary for each year employees had worked there.
So, as stated in the article, laid-off individuals who have worked for Google consistently since the internet giant launched an office there in 2003 may well be liable to more than Rs 26.8 million in severance. The workers who have been let go will also earn a 90-day paid holiday in addition to this.
Google's CEO Sundar Pichai announced layoff in an email to employees in January this year. "The fact that these changes will impact the lives of Googlers weighs heavily on me, and I take full responsibility for the decisions that led us here," he wrote in his memo.
Pichai also has cited over-hiring as one of the factors for the termination of thousands of workers. He confessed that even though the firm has recruited people to stay ahead of the market and demands, things have transformed as a consequence of a fresh economic reality.
"Over the past two years we've seen periods of dramatic growth. To match and fuel that growth, we hired for a different economic reality than the one we face today. We've undertaken a rigorous review across product areas and functions to ensure that our people and roles are aligned with our highest priorities as a company. The roles we're eliminating reflect the outcome of that review," he said.
The affected staff members will get 16 weeks of income, 2 weeks for each extra year at Google, and at least 16 weeks of GSU vesting, according to the official email address of US staff. Also, Google will pay 2022 rewards and unclaimed holiday days. Other incentives include six months of medical coverage, help with securing employment, and immigration assistance for those in need of it.
Based on a number of reports, Google eliminated more than 450 jobs in India. On LinkedIn, numerous workers have reported that the firm terminated them at random and not based on their performance.
Comments
comments