GreedyGame is a native advertising platform that enables branding on the mobile space. It gets rid of the intrusive banner ads on mobile games by enabling dynamic native advertising within games. This way, brands get a chance to reach out to their audience contextually, while game developers get an opportunity to monetise their in-game assets. 
---
The last time I checked my Store for a game, I noticed that were millions of apps lying around ranging from a million downloads to a million minus six zero downloads. Most of them were freemium and only a small fraction were paid (which I couldn't afford to download), this made me wonder on the monetization policy of the freemium games.
[box type="shadow" align="aligncenter" class="" width=""]
As of July, 2015 the number of apps available for download in leading app stores like Google Play store, Apple's App Store, Amazon's App Store, Windows Phone Store and Blackberry world were collectively close to 4 million. Android users were able to choose between 1.6 million apps. Apple's App Store remained the second-largest app store with 1.5 million available apps.
Games generated approximately 85 percent of mobile app market revenue in 2015, representing a total of $34.8 billion across the globe, according to a report on the app economy by market researcher App Annie.
The research conducted by Swerv looked at 40 "freemium" games and over 20 million players, it found that 48% of revenue came from the top 10% of paying players, which represented just 0.19% of all players. Paying players spent an average of $24.66 per month.
[/box]
Other than paid apps and in-game paid features, advertisements have been contributing to a major chunk in the revenue pie for the mobile games. Games and advertisements haven't been different entities, a classic example of it would be a game of cricket. You can see the names of companies around the stadium from as small as a tattoo on someone to a giant sized billboard, even the 9″ of a cricket bat's face is dedicated for a brand name. Remember the previous world cups when every time India hits a bounday, there was a "yeh dil maange more, Pepsi !" tune that we hummed subconsciously? These are some of the prevailing examples of native ads, and they have taken over the mobile gaming world as well.
Gaming Geeks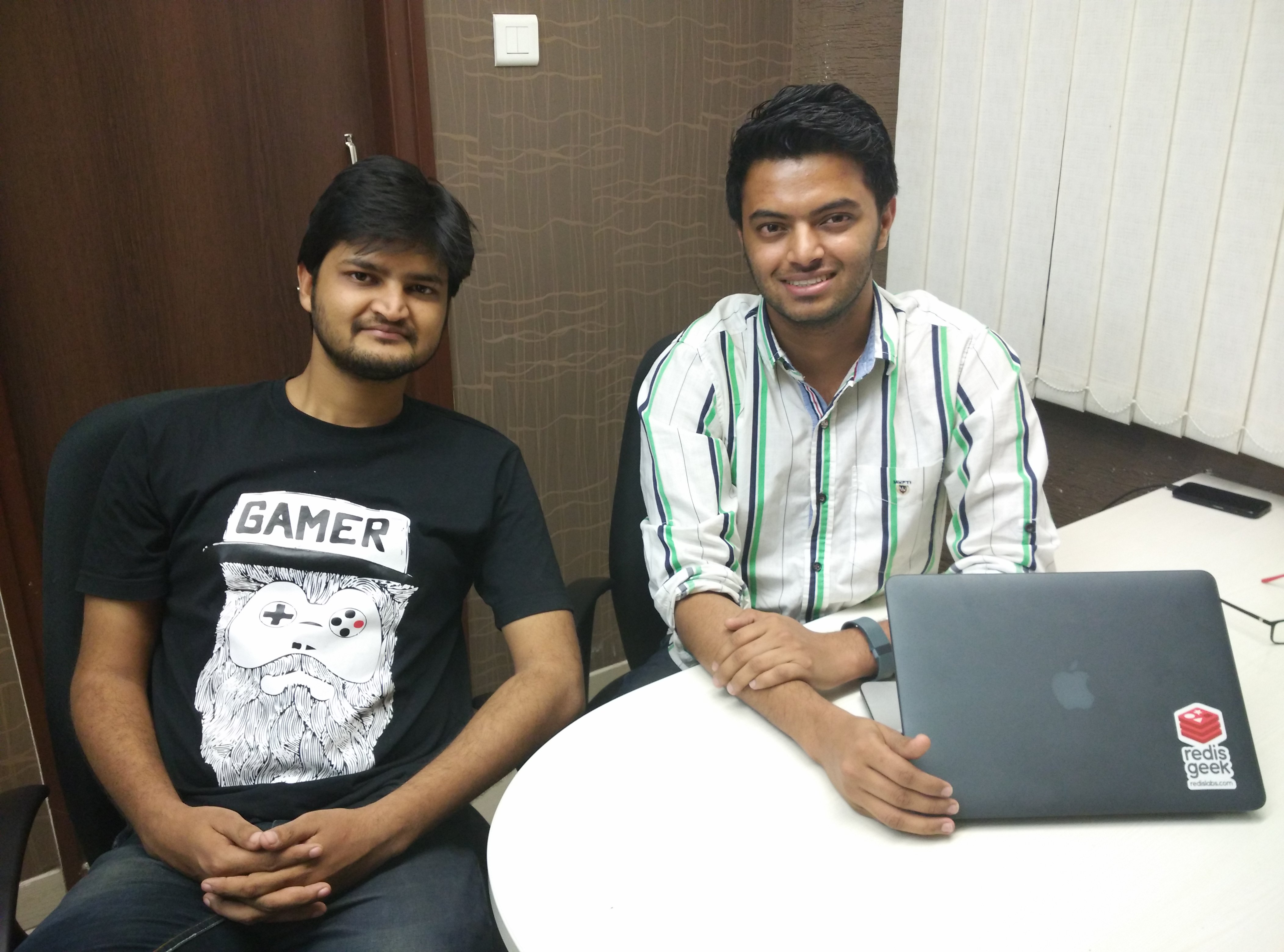 It took two gaming aficionado from IIT who realised that the banner and video ads popping up in the middle of the games were disturbing their flow, after hands on experience in mobile gaming they decided to understand the ecosystem better by developing games. For Arpit and Arink their first popular download was an advertising game for AAP Delhi Elections, and they realised that games generated more user engagements. After receiving positive feedbacks for their actions related to agendas from both the party and users, they tried their hands in different games. They understood the pain points and realised that there was a need for a software development kit for game developers to add advertisements in their games without disturbing the actual flow.
Gamers Problem
Since this is a B2B market place it addresses the concerns of its customers on either sides. It was a chicken and egg problem, while there were game publishers trying to monetize their content, there were advertisers who were on the look out for quality games to associate their ads with. The two key areas that had to be carefully considered while building a tech platform to integrate the ads with existing games were:
Monetization awareness
Ads should retain the users
The conventional ads in gaming were separate contents like a banner ad, site link or video ad; in reality people do not have time for separate content.
Greedy For Ads?
Native Ads can work better for brands particularly under the FMCG who have been traditionally spending in offline advertisements started seeing value in terms of engagement and response. GreedyGame solves the problem of scalability in a unique way leveraging the already engaged users of the game with brands and for companies that look for conversions, this helps to put their brand names on top of their customers minds. Also since the ads are focused on targeted audiences, the reach and the engagement is better for better influence; for better targeting their customers the SDK within the games help in tracking the users location, device along with behaviour and it is matched with several others within the system for similarities. Based on the lat and long traction, the hotspot for residence or workplace is categorised, in order to segment the users' base more efficiently.
When it comes to native ads you are always assured of the visibility and the eyeballs that your brand has raised. Around 75%-80% of the games are played online, and it requires players to be connected real time. This include the likes of both single player and multiplayer games like Clash of Clans, Hay Day, Teen Patti, Subway Surfers etc. When it comes to native ads, the conversion ratios and metrics are quite different compared to the conventional method of analysing the ads value.
Rewarded ads (extra life or an offer for first time installation) have been a good way to organically increase the quantity of your user base, the quality of the user base cannot be assured. The native ads impact the engagement, visibility and reach of the product and also ensures a quality user base even during the post installment stages. One intriguing feature is that although it's only a very small fraction of users that pay for ad free versions of the game, the gamers do not mind native ads present as the distraction is very minimal in their case.
Shift In Trend
Typically every company allocates minimum 14-15% on advertising budgets, this includes offline and digital displays, facebook in feed ads, sponsorship ads etc. As the shift happened towards a more social (media) integration, companies sought after influencers in instagram and twitter where they would engage in one to one conversations.
People are essentially moving towards native as the customer eyeballs on the brands are much higher. Many companies have already taken their initial steps towards this trend and some have migrated directly from traditional advertisements to native advertisements.