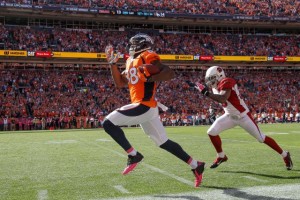 5 April 2016, USA
And the NFL streaming rights go to Twitter!
Yes, Twitter surpassed heavyweights including Amazon and Verizon for global rights to stream the Thursday night games the league will host next fall, according to people familiar with the bidding.
The win gives Twitter the ability to show the games to users around the world, without requiring them to sign in to the service. The company hopes that can help kick-start its slowing user growth and provide new and returning Twitter users with a feature they'll be able to instantly appreciate.
Twitter will also be able to stream the games via its apps on platforms like Xbox game consoles, and the NFL says it is exploring ways to let Twitter stream the games via its syndication partners, including Google and Yahoo.
"Twitter is where live events unfold and is the right partner for the NFL as we take the latest step in serving fans around the world live NFL football," NFL Commissioner Roger Goodell said in a statement. "There is a massive amount of NFL-related conversation happening on Twitter during our games and tapping into that audience, in addition to our viewers on broadcast and cable, will ensure Thursday Night Football is seen on an unprecedented number of platforms this season."
So don't miss the live streaming of NFL's thursday night football on Twitter!
Also check: Sports broadcast(스포츠중계)
Image : recode.net
Comments
comments