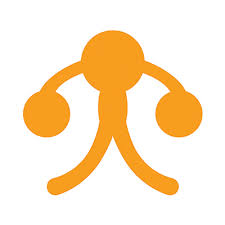 08 September 2018, India:
Robotics startup GreyOrange raises $140 million in Series C round of funding. The funding round was led by Mithril Capital. Flipkart co-founder Binny Bansal and existing investor Blume Ventures participated in the funding round.
Samay Kohli, Co-founder and Chief Executive Officer, GreyOrange, said, "We are fortunate to have an experienced management team and investors with a common vision to build the next generation of flexible supply chain systems. The funds will allow us to continue to invest in our R&D and supply chain to maintain our market-leading position."
Samay Kohli added, "We strongly believe in thinking global but operating local. As we continue to invest heavily in the R&D of our products, we will solve new problems for our customers and help transform the industry."
Ajay Royan, Co-founder and Managing General Partner of Mithril Capital, said, "As a global investor focused on emerging category leaders, Mithril is proud to partner with the GreyOrange team to advance our shared vision of a universal platform for flexible automation. As online and offline channels converge across a wide range of industries, we are excited to support robotic solutions that thoughtfully bridge the world of bits and the world of atoms, driving better health, safety and efficiency for workers and customers alike."
Binny Bansal, Co-founder and Group CEO, Flipkart, said, "I look forward to supporting and witnessing the new phase of their growth. The team will build on its strengths, especially in AI and machine learning, to launch new generation products for flexible automation."
GreyOrange was founded by by Akash Gupta and Samay Kohli in 2011. It designs, manufactures and deploys advanced robotics systems for automation in warehouses, distribution and fulfillment centers. It is headquartered in Singapore with offices in India, Japan, Germany and USA, and two state-of-the-art research and development centers in USA, Singapore and India.
(Image – GreyOrange)